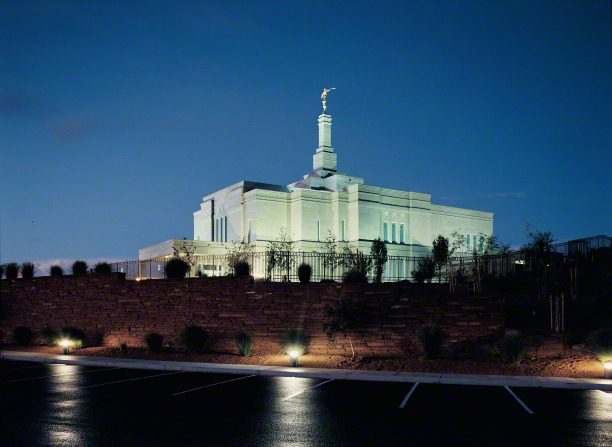 New, on the website of the Interpreter Foundation:
"The Church in the DR Congo: A Personal Perspective: Part 4, What Attracts People to the Church?"
***
This is a very nice little item from the Church's Newsroom:
"Sister Aburto Reaches Out to Navajo Latter-day Saints in the American Southwest: Relief Society leader teaches about Book of Mormon"
***
A few of you might enjoy taking a look at the new website of BYU's Center for Language Studies, which has its offices literally directly across the hall from my BYU office door:
***
Here's some Utah-related news that another few of you might find of interest:
"German software company to acquire Utah's Qualtrics for $8B"
"How one Utah family built Qualtrics, a tech startup they sold for $8 billion — $7 billion they get to keep. And they still run the company."
Wow.  It would take me several entire months to earn that kind of money from my work as a money-grubbing mercenary apologist!
In fact, now that I come to think of it, I've been a donor to Interpreter.
Something must be wrong with my business model.
It reminds me of a story that my Dad used to tell, about a farmer who bought a pig at the beginning of the year for a hundred dollars. At the end of the year, he sold the pig, receiving a hundred dollars for it.  "What was the point of that?" asked a friend.  "Well," the first farmer replied, "I had the use of the pig for an entire year, and at no cost!"
President Dallin H. Oaks told a somewhat similar story in the April 2001 General Conference of the Church:
Two men formed a partnership. They built a small shed beside a busy road. They obtained a truck and drove it to a farmer's field, where they purchased a truckload of melons for a dollar a melon. They drove the loaded truck to their shed by the road, where they sold their melons for a dollar a melon. They drove back to the farmer's field and bought another truckload of melons for a dollar a melon. Transporting them to the roadside, they again sold them for a dollar a melon. As they drove back toward the farmer's field to get another load, one partner said to the other, "We're not making much money on this business, are we?" "No, we're not," his partner replied. "Do you think we need a bigger truck?"
Posted from Park City, Utah