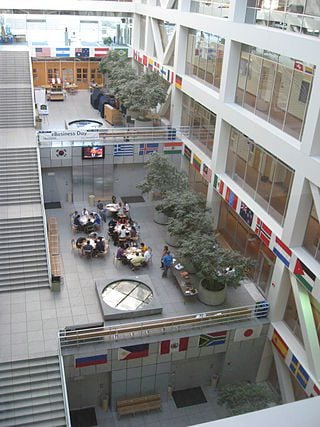 By now, many of you will have heard the very sad story of the suicide of a nineteen-year-old BYU student who jumped from high in the Tanner Building.  Some — and they're getting a fair amount of media coverage for it — are blaming the student's death on inadequate campus counseling resources:
New York Post: "College student's suicide blamed on 'overbooked' counseling center"
I don't know if the complaints cited in that article have any merit.  I have no idea how BYU's counseling services compare (in terms of budget and numbers and availability of counselors) to those offered at other colleges and universities.  I have no opinion on that question, except to say that it's probably unfair — and it's usually quite unkind — to blame a suicide on anybody.  Suicide has complex causes, it's not always somebody's "fault," and there is no realistic way to prevent it in every instance.  Could additional counselors have made a difference in this case?  Maybe.  Maybe not.
If this case indicates that improvements should be made, then, if they can be made, they should be made.  We often see where changes need to be effected only when a serious problem arises or something very wrong happens; that's part of life in an imperfect, fallen world.
In my own limited experience with the counseling resources available from the Church — as the bishop of a singles ward adjacent to the campus of Utah Valley University, I referred several members of my ward for professional counseling and the Church often picked up the tab for it — I was satisfied with the help that they provided.  In at least one or two cases, if memory doesn't deceive, I sent members of my ward over to the John Taylor Comprehensive Clinic at BYU.
Unsurprisingly, a few exceptionally harsh critics of the Church of Jesus Christ of Latter-day Saints are seeking to weaponize this tragic incident against the Church and its university, contending — for example — that this young woman's suicide demonstrates the utter indifference of Church and University leaders to the health and wellbeing of BYU students, which follows from the greedy and mercenary character of both BYU and its ecclesiastical sponsor.
That claim is grossly unjust and exploitative.
In any event, I thought that some might be interested in reading a response from BYU Counseling and Psychological Services (CAPS) to Monday's suicide.  It can be found here:
And here is a link describing the services offered by CAPS: