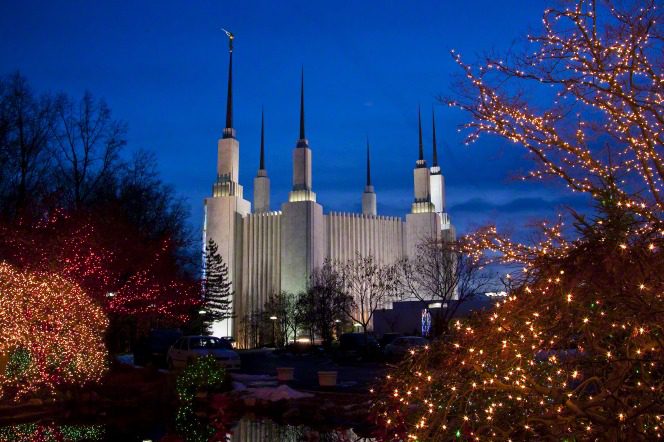 Back on 22 November 2018 — roughly two weeks ago — I posted a blog entry entitled "In praise of excommunication."
Some time after that, an online article appeared under the title "High-profile excommunications may harm Mormon retention rates in the long run."
It summarizes a survey that I haven't yet examined directly but that seems worth a careful look.  Permit me, though, to offer two preliminary observations reacting to the summary alone.
Even if excommunicating certain people were really to drive certain others out of the Church — which I hope is not true on any statistically significant scale — it would still need to be done if (a) excommunication is, in cases meriting such action, the course that the Church is divinely mandated to follow and if (b) the cases involved merit such action.  There would be absolutely no eternal point in growing the Lord's Church, or even in maintaining its membership numbers, if the course adopted in order to do so caused the Church to be unfaithful to the Lord.
The summary article describes active members as being "troubled" by recent high-profile excommunications, and seems to take that as meaning that they oppose those excommunications.  (Perhaps the survey justifies that equivalence, but the article doesn't appear to do so.)  But I'm troubled by those excommunications — they sadden me very much — and yet I don't oppose them and am certainly not contemplating departure from the Church over them.
Now, Christopher D. Cunningham, a fellow Patheos Mormon blogger who is apparently also (miracle of miracles!) a believing and communicant Latter-day Saint like me, has raised the issue again:
"Does Excommunication Make Any Sense?"
In the meantime, my longtime friend and colleague Jack Welch has sent me a note on this subject.  In it, he expresses his opinion that "the Book of Mormon offers the most controlling and authoritative instructions" on the subject of excommunication and points my attention specifically to Mosiah 26 and 3 Nephi 18 — and most particularly to 3 Nephi 18:30-32.
Jack — who, in addition to being a professor of law and one of the foremost students of the scriptures in the entire history of the Church of Jesus Christ of Latter-day Saints (I say this with no intention of embarrassing him, but simply because it's the truth), has a remarkable wealth of experience in ecclesiastical leadership under his belt — is someone whose opinion on this subject I take very seriously.
Here is 3 Nephi 18:28-33:
28 And now behold, this is the commandment which I give unto you, that ye shall not suffer any one knowingly to partake of my flesh and blood unworthily, when ye shall minister it;
29 For whoso eateth and drinketh my flesh and blood unworthily eateth and drinketh damnation to his soul; therefore if ye know that a man is unworthy to eat and drink of my flesh and blood ye shall forbid him.
30 Nevertheless, ye shall not cast him out from among you, but ye shall minister unto him and shall pray for him unto the Father, in my name; and if it so be that he repenteth and is baptized in my name, then shall ye receive him, and shall minister unto him of my flesh and blood.
31 But if he repent not he shall not be numbered among my people, that he may not destroy my people, for behold I know my sheep, and they are numbered.
32 Nevertheless, ye shall not cast him out of your synagogues, or your places of worship, for unto such shall ye continue to minister; for ye know not but what they will return and repent, and come unto me with full purpose of heart, and I shall heal them; and ye shall be the means of bringing salvation unto them.
33 Therefore, keep these sayings which I have commanded you that ye come not under condemnation; for wo unto him whom the Father condemneth.
I realize that a not insignificant number of those who vocally reject the idea and practice of excommunication also reject the antiquity and even the authority of the Book of Mormon.  Mainstream believing members of the Church of Jesus Christ of Latter-day Saints, however, won't lightly dismiss the teachings of the Book of Mormon on this topic.