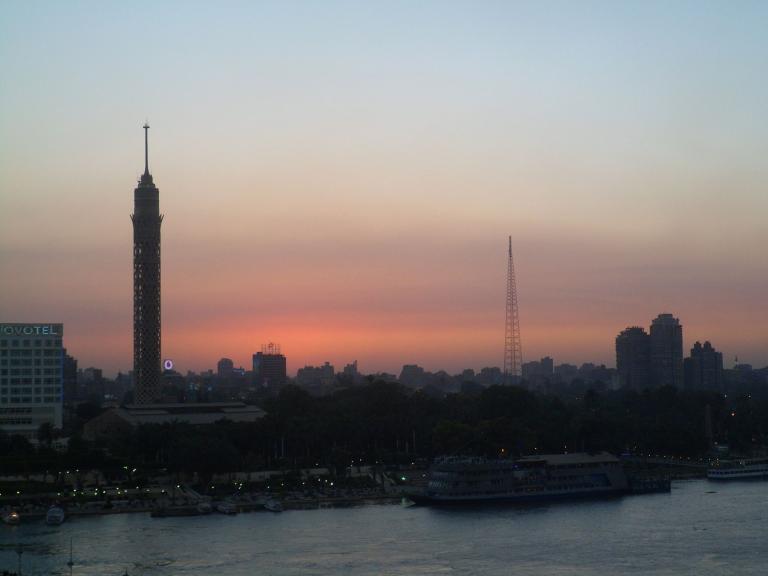 I was cut off from the internet for a few days while on the Nile River between Luxor and Aswan in Upper Egypt, so I need to catch up on calling new items to your notice from the Interpreter Foundation.  Here are some things that have been made available online over the past few days:
***
For the 30 December 2018 broadcast of the Interpreter Radio Show, the final one of the year, Martin Tanner and Bruce Webster discussed the Come Follow Me curriculum:
Interpreter Radio Show — December 30, 2018
The Interpreter Radio Show will soon celebrate its first birthday.  I'm proud of the progress that we've made, and grateful to those who have made it possible.  Martin Tanner conceived the idea and has shepherded it since.
***
Three related but quite distinct videos created by S. Hales Swift are now available on the Interpreter website pertaining to the Gospel Doctrine curriculum of the Church of Jesus Christ of Latter-day Saints:
"A Video Supplement for Come, Follow Me Lesson 1: We Are Responsible for Our Own Learning"
"A Video Supplement for Come, Follow Me Lesson 1: We Are Responsible for Our Own Learning"
"We Are Responsible for Our Own Learning: I Need to Know the Truth for Myself"
***
Margaret Barker, a Methodist scholar of Bible and Temple Studies, delivered two lectures ("Some Lead Books Found in Jordan" and "Creation Theology, Temple, and the Environment) during her October 2018 visit to Utah.  In connection with her visit, Jacob Rennaker also delivered a presentation ("The Garden, the Globe, and the Garden of God").  All three were recorded and are now available for viewing, and links to them are available on the Interpreter Foundation website:
https://interpreterfoundation.org/margaret-barkers-lectures-in-october-2018/
***
Jeff Bradshaw continues with his excellent and informative series:
"The Church in the DR Congo: A Personal Perspective: Part 9, The Temple 2: "Holiness to the Lord""
***
In this episode of the Latter-day Saint Perspectives Podcast, Laura Harris Hales interviews BYU–Idaho professor David Pulsipher about some of the subtle but consequential lessons regarding conflict, violence, and peace to be found in the Book of Mormon:
"The Myth of Redemptive Violence: A Closer Look at Conflict, Violence, and Peace in the Book of Mormon," with David Pulsipher
Posted from Cairo, Egypt