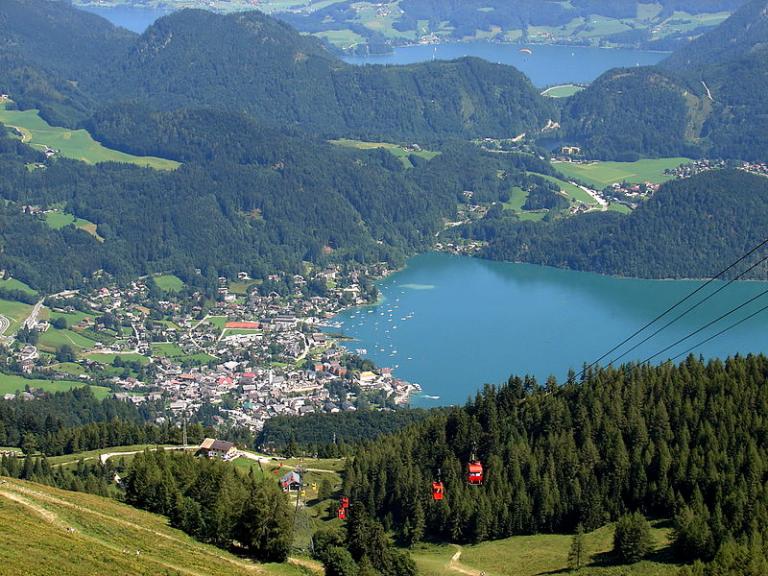 On Friday night, my wife and I attended a performance at Brigham Young University of the one-woman play The Other Mozart, which was created, written, and performed by Sylvia Milo. My wife had seen it with a friend on Thursday, and thought that I would like it. (I did.)
The Other Mozart is about Maria Anna (aka "Marianne" or "Nannerl"), the elder sister of Wolfgang Amadeus Mozart (1756-1791), a rather well-known eighteenth-century Austrian composer, and is based to a large degree on actual surviving Mozart family letters. It's the story of a woman who began her life as a child prodigy and performer as celebrated as her little brother. With the passage of time, however, the constraints of the traditional woman's sphere as it was then understood restricted her more and more, frustrated her, limited the development and expression of her amazing talent, and, in the end, left her virtually unknown and forgotten. Could she, under other circumstances, have become a . . . well, another Mozart? Maybe. We'll never know.
It's a sad story, in many ways — although perhaps the play overstates her sadness; I simply don't know — and one that makes the idea of redemptive compensation in a next world, a world where talents can be fully developed, poignantly attractive. (Compare, on this point, my 19 July 2012 Deseret News column "Beethoven is a study in hope, healing.")
***
As I write, I'm sitting at a conference sponsored by the Brigham Young University New Testament Commentary project. It's a good day for that project: Its newest volume, a commentary on the gospel of Mark, has just appeared. It was written by Julie M. Smith, who spoke this morning.
***
These two items bring me to the theme of this blog entry:
During the time that I served as chairman of the board of the old Foundation for Ancient Research and Mormon Studies (FARMS), the Foundation was sometimes criticized — and I, personally, was sometimes criticized — because that board was entirely male. The implication or assumption, I suppose, was that, as a result either of conscious and deliberate policy or of subconscious gender bias, we excluded women from leadership positions in the organization.
Now, it was true, on one level, that I was strongly disinclined to put a woman onto the board simply as a token or in order to achieve better "optics." Any candidate for the board, in my view, needed to be someone of already-demonstrated commitment to the goals and efforts of the Foundation. And the pool of such candidates who were women was relatively small: Although things may be changing, there are still today significantly fewer female Latter-day Saint academics — and significantly fewer female members of the faculty at BYU, for example — than there are male.
Nevertheless, there were several women who fit the bill and, as chairman of the FARMS board, I invited them to join our board. But they turned me down. And they turned me down for a reason that had not previously occurred to me: For a generation or two, at least, every committee at BYU (and, I'm sure, everywhere else) has sought to include women. Given the relatively small number of available women, though, the practical upshot of this is that, while a male faculty member might serve on one or two committees, a woman might be serving on three to six of them. The women to whom I spoke were simply overextended. They were unwilling to take on more.
So I resigned myself to being condemned in certain circles, at least, as presiding over a restrictive "boys-only" club.
(To be continued.)