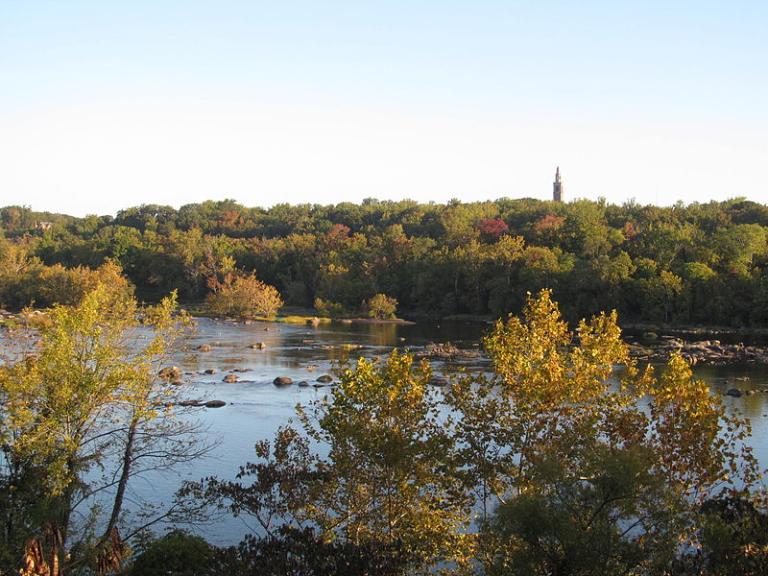 I don't recall, off hand, whether I mentioned yesterday that the latest installment of the biweekly joint Hamblin/Peterson column had appeared in the Deseret News.  It's entitled "The 10 incarnations of Vishnu."
***
It's impossible to miss the strong similarities in the designs of the small new temples that have recently been released for Guam, Cabo Verde, and Puerto Rico.  Predictably, some have derided them.  But they clearly reflect President Russell M. Nelson's desire — about which I've been hearing from well-connected friends for at least a year now — to build more temples, smaller temples, and thereby bring them closer to the Saints.
***
I've always liked stories like this one, which comes out of southeastern Idaho, where a new Latter-day Saint temple is in the works:
"LDS organists volunteer at Pocatello Seventh-day Adventist Church"
***
Somehow, yesterday, I came across this new blog.  Some of you may enjoy it:
***
During my brief recent visit to St. George, I spoke on Friday evening to a small group.  It went reasonably well, I think.  To my enormous surprise, though, one of those in the audience was a lady who had been a member of the old San Gabriel Ward, in which I grew up in southern California.  She's in her mid-nineties, and I think that I probably hadn't seen her in nearly five decades.  I didn't even know that she was still alive.
Since we arrived a bit early, I had a very good time chatting and reminiscing with her.  She's probably the last of the adults in that ward that I remember from my childhood.  But she was more central than that.  She and her husband were part of an informal group in our ward — on the younger end of it — that was affectionately titled "The Clique."  (My wife and I inherited the fired-clay table settings that my parents each had for their occasional holiday dinners together [a mug and a large plate made by one of the members and marked with the words "The Clique" and a wagon wheel design].)  Members of the Clique all had campers or, eventually, RVs — a big deal, at the time — and regularly went on trips together.  And, as a kid, I often went along.  Through the "Mother Lode Country" of California.  A week on the beach at Ventura or near San Clemente.  Up to Morro Bay.  To the annual rock hound event at Quartzsite, Arizona.  But, curiously, the Clique's base-away-from-home was unquestionably Afton Canyon, off to the right of I-15 on the far side of Barstow, California, going from Los Angeles.  Rock hunting, dirt biking, good meals in the evening, telling stories around campfires.  Warm memories.  As I grew up, every time my parents and I drove past the turn-off to Afton Canyon en route to Las Vegas or (more commonly) to Utah we would put our hands over our hearts and observe a moment of mock-reverent silence.  Later, when my wife and I and our kids traveled that same road, we observed the same tradition.  And we still do.
My parents were blessed to have such a group around them.  And I was blessed to know them, as well.  "Uncle Spencer" and "Aunt Laura," Bob and Viv, Jim and Betty, Pat and Ken — these people loomed large in my young life.  They were central to my parents' lives for decades.  One by one, though, they passed through the veil, and now they're all gone, or virtually so.  Unexpectedly running into one of my parents' best friends after all these years was a wonderful surprise.  In the end, such relationships are among the best things this world has to offer.
Posted from Richmond, Virginia