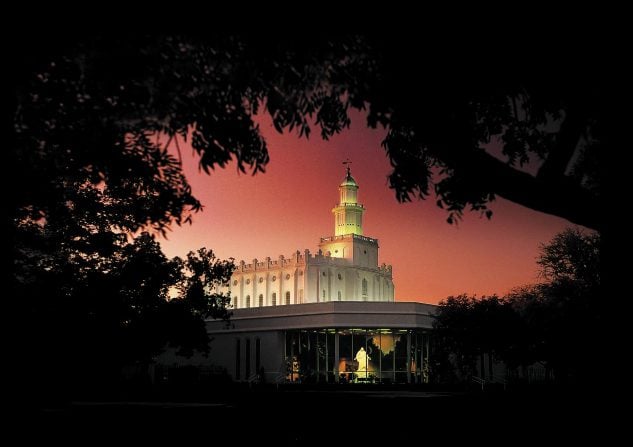 New, on the website of the Interpreter Foundation:
"Jesus Teaches Using Humor in John 4": A Video Supplement for Come, Follow Me Lesson 7: "Ye Must Be Born Again"
***
An Interpreter Radio (audio) Roundtable for Come, Follow Me New Testament Lesson 7, "Ye Must Be Born Again," covering John 2-4, is now available online.
The panelists for this roundtable were Steve Densley, Craig Foster, and Matt Bowen. This roundtable was extracted from the 27 January 2019 broadcast of Interpreter Radio:
https://interpreterfoundation.org/cfm-audio-roundtable-come-follow-me-new-testament-lesson-7/
This is the last roundtable that will be produced in this fashion, because our radio program will not be continuing on K-Talk Radio.  (The radio station changed its requirements for all of its programming, and we elected to move.)  We are considering other ways of carrying forward with it, and those, I trust, will be announced in the not too distant future.
***
The complete Interpreter Radio Show from 27 January 2019 may be heard at https://interpreterfoundation.org/interpreter-radio-show-january-27-2019/.
***
I think it occasonally worthwhile to revisit previous publications in what we now call Interpreter: A Journal of Latter-day Saint Faith and Scripture in order to remind people of them.
Here is a piece by John L. Sorenson that appeared in our very first volume, back in 2012:
"An Open Letter to Dr. Michael Coe"
Abstract: In August 2011 John Dehlin conducted a three-part interview with famed Mesoamericanist Michael Coe.1 Dehlin operates the podcast series Mormon Stories, which features interviews discussing the faith and culture of The Church of Jesus Christ of Latter-day Saints. This article examines a large number of dubious claims made in those interviews, providing clarifications, responses, and references to numerous sources dealing with those issues. Much more detail will be forthcoming in Dr. Sorenson's new book, Mormon's Codex.
That book, Mormon's Codex, has of course now appeared.
In that same first volume, Mark Alan Wright and Brant A. Gardner published "The Cultural Context of Nephite Apostasy":
Abstract: Nephite apostates turned away from true worship in consistent and predictable ways throughout the Book of Mormon. Their beliefs and practices may have been the result of influence from the larger socioreligious context in which the Nephites lived. A Mesoamerican setting provides a plausible cultural background that explains why Nephite apostasy took the particular form it did and may help us gain a deeper understanding of some specific references that Nephite prophets used when combating that apostasy. We propose that apostate Nephite religion resulted from the syncretization of certain beliefs and practices from normative Nephite religion with those attested in ancient Mesoamerica. We suggest that orthodox Nephite expectations of the "heavenly king" were supplanted by the more present and tangible "divine king."
Posted from St. George, Utah