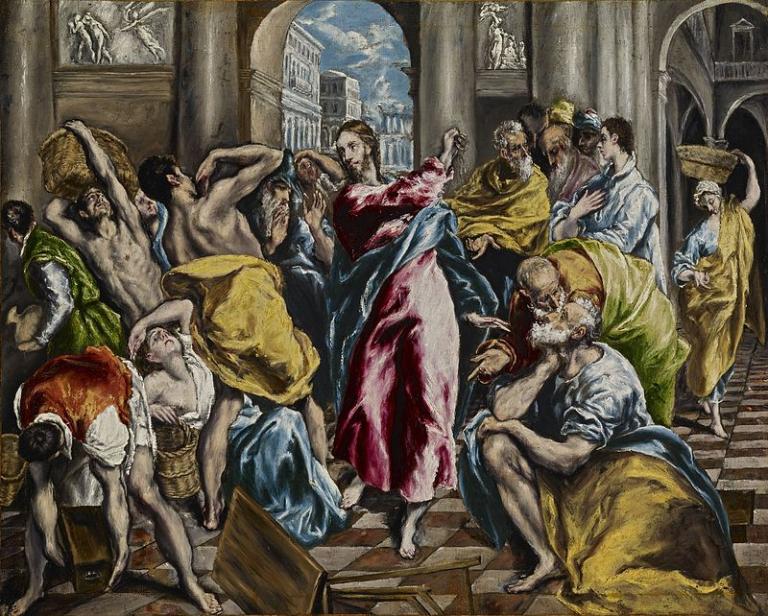 Some, particularly among Protestant commentators, say that the advent of Jesus and Christianity eliminated the need for a temple.  Priesthood, rituals, ordinances, works — none of these were necessary anymore.  But Jesus' righteous zeal for the House of God, which, significantly, is depicted in all four of the canonical gospels, seems to suggest (along with such passages as Luke 2:49, where he refers to the temple as "my Father's house") that Jesus venerated the temple.
Notice, too, that the Jesus who calmly braided a whip and then proceeded to drive the money-changers out of the sacred precincts and to overturn their tables and chairs and to dump their coins out on the ground wasn't the weak and shrinking "consumptive schoolgirl" whom the young C. S. Lewis saw depicted in church art and rejected in disgust.
Some like to contrast the vengeful and angry God of the Old Testament with the ever accepting and non-judgmental Jesus of the New Testament.  This is understandable, but the distinction between the portrait of God in the two testaments is overdrawn.  There are quite a few passages in the Old Testament or Hebrew Bible about divine love, mercy, and forgiveness.  And the New Testament doesn't, as a matter of fact, portray a Jesus who simply says "I'm okay and you're okay, and isn't it beautiful?"
***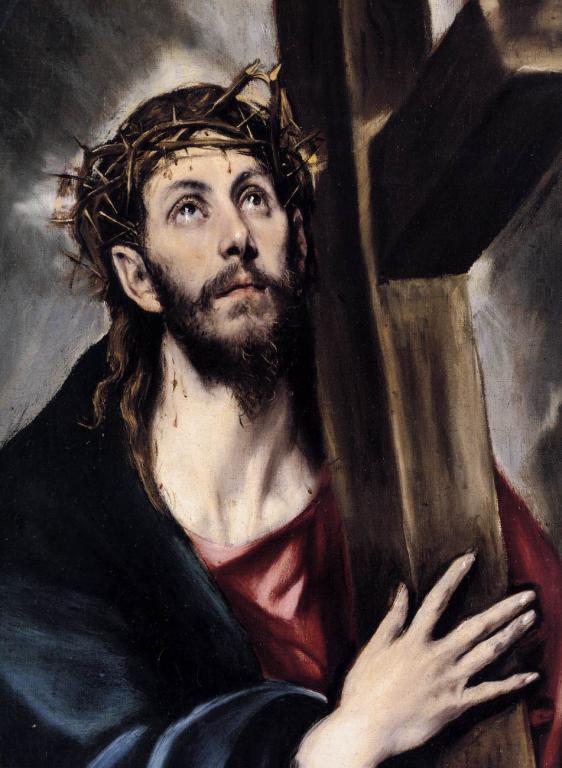 John 2:23-25
This reading is very brief.  I give it here in its entirety, in the King James Version:
Now when he was in Jerusalem at the passover, in the feast day, many believed in his name, when they saw the miracles which he did.  But Jesus did not commit himself unto them, because he knew all men, and needed not that any should testify of man: for he knew what was in man.

It's short, but it's fascinating.  Plainly, the author of John was awestruck by the knowledge of the human heart that he saw manifest in Jesus.  And, given the depth of Christ's recorded teachings and their perennially relevant insight, it's difficult to disagree with him.
The passage also suggests a certain reserve on Jesus' part.  He was becoming popular, but he didn't rely on popular acclaim.  He knew exactly what it was worth.  And, in just three brief years or so, the crowd — the mob — would turn hostile, screaming "Crucify him!"
Posted from St. George, Utah