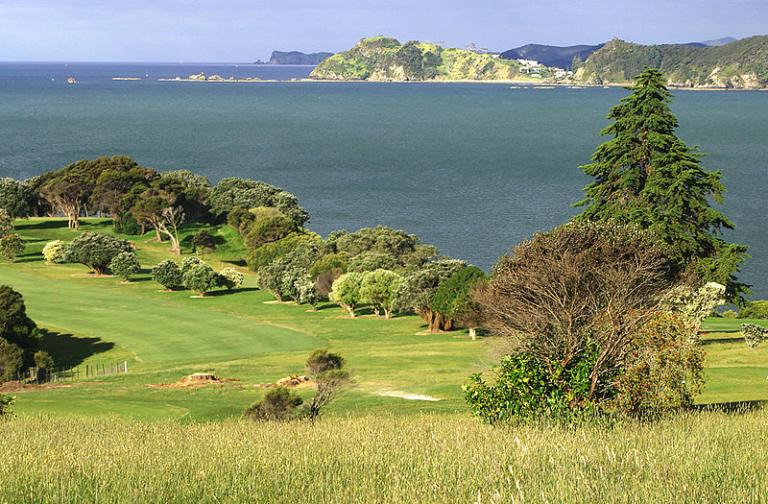 I published the column below in the 9 November 2017 issue of the Deseret News:
Following studies at the University of Utah (punctuated by a life-transforming mission for The Church of Jesus Christ of Latter-day Saints among the Maori of New Zealand), Louis Midgley earned a doctorate in political science at Brown University, where his research focused on the work of such prominent Protestant theologians as Karl Barth. He wrote his dissertation on Paul Tillich, a German-American theologian and political theorist who was then at the height of his fame and influence.
Eventually, Midgley also became interested in contemporary Roman Catholic theology and the writings of Leo Strauss and other Jewish philosophers.
In 1996, Midgley concluded nearly four decades of teaching at Brigham Young University the history of political and legal philosophy. Shortly thereafter, he returned with his wife to Auckland, New Zealand, where they directed the Lorne Street LDS Institute of Religion for two years.
In the meantime, though, beginning with its first issue in 1989, Midgley had become a regular contributor to the FARMS Review, ultimately serving as one of its associate editors until it was abruptly terminated in 2012. Shortly thereafter, he joined the executive board of the newly launched Interpreter Foundation, of which I am chairman and where he continues to serve and to publish.
Over many years, he has shown particular interest in questions about the relationship between LDS claims and historical writings. Reflecting that interest, among his signature contributions have been studies of the scriptural concept of "remembrance."
"Remembrance" is, Midgley admits in "The Ways of Remembrance" (online at publications.mi.byu.edu), an ordinary word, and its repetition in the Book of Mormon — where terms related to "remembering" and "forgetting" occur well over 200 times — is easy to overlook.
However, "By placing emphasis on the concept of 'remembering,' the Book of Mormon significantly captures one of the most distinctive aspects of Israelite mentality," he writes in "'O Man, Remember, and Perish Not' (Mosiah 4: 30)" (online at publications.mi.byu.edu). "It vividly reflects a religious sensitivity on the part of Book of Mormon prophets that is similar to that of other Israelite prophets."
And, says Midgley, paying close attention to what the Book of Mormon says about "the ways of remembrance" can help us "better understand the book's overall message" (see "The Ways of Remembrance," online at publications.mi.byu.edu).
Scripturally, to "remember" God and one's covenants with God is not merely to recall information, let alone simply to be aware of or curious about the past, although that is obviously a part of the word's meaning. Rather, it is to be attentive, to consider, and, most importantly, it is to keep God's commandments and to act accordingly. "In the Book of Mormon, remembrance results in action," he writes in "The Ways of Remembrance."
In fact, this is also the sense given in cases of obedience to legitimate earthly sovereigns: At
Alma 18:10
, for example, King Lamoni praises Ammon as follows: "For even he doth remember all my commandments to execute them."
I've observed that the sacrament prayers Latter-day Saints still use today actually originated among the Nephites — and it's not coincidental, in that light, that we promise in them to "always remember" the Savior and to "keep his commandments" (Moroni 4-5; compare 3 Nephi 18:7-11).
By contrast, to "forget" in the scriptures isn't merely a mental glitch but a failure to act in accordance with the commandments of God. Essentially, it's apostasy. The Book of Mormon writers say of the ancient biblical Israelites that they were "quick to do iniquity, and slow to remember the Lord their God; therefore there was a law given them, yea, a law of performances and of ordinances, a law which they were to observe strictly from day to day, to keep them in remembrance of God and their duty towards him" (Mosiah 13:29-30).
According to Midgley in "'O Man, Remember, and Perish Not' (Mosiah 4: 30)," "it is evident that 'remembering' is a saving principle of the gospel. Just as faith looks forward in Christ to actualize the present power of his redemption, so remembrance looks back on covenants and gifts from God and keeps the past alive."
Today, as anciently, we need reminders. That's one of the reasons we're encouraged to engage in daily scripture study, weekly partaking of the sacrament and regular attendance at the temple, to say nothing of celebrating Pioneer Day and participating in such activities as re-enacted handcart treks.
"O, remember my son," said Alma to Helaman, "and learn wisdom in thy youth; yea, learn in thy youth to keep the commandments of God" (Alma 37:35).
Two short articles by Midgley, which include numerous supporting scriptural and other references, will serve as helpful introductions to this topic: "'O Man, Remember, and Perish Not' (Mosiah 4: 30)" online at publications.mi.byu.edu, and, at slightly greater length,"The Ways of Remembrance" (publications.mi.byu.edu).
Posted from Las Vegas, Nevada