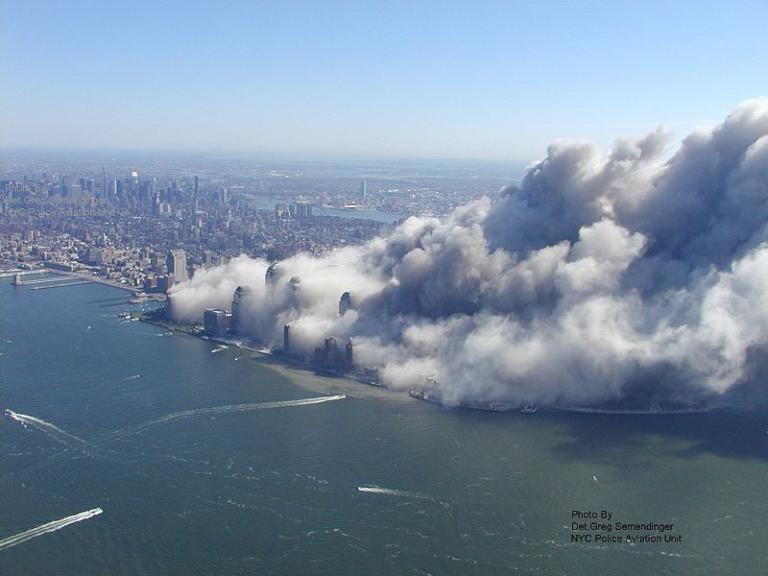 Last night, I read Chapter 3 in Nancy Hartevelt Kobrin, The Banality of Suicide Terrorism: The Naked Truth About the Psychology of Islamic Suicide Bombing (Dulles, VA: Potomac Books. 2010).
Oh my.
If this book is going to make a positive impression on me, it had better start soon.
Chapter Three is entitled "The Death Pilots of September 11." It promises its readers a specific examination of "four of the main hijackers" involved in the 9-11 attacks on the Pentagon and the World Trade Center in New York City and in the failed 9-11 effort that ended up in a field in rural Pennsylvania. These were Hani Hanjour, Mohammed Atta, Marwan Al-Sheyhi, and Ziad Samir Jarrah. What about the other fifteen? Without making any real attempt to justify her claim, Dr. Kobrin assures us that the four "Death Pilots," as she terms them, adequately represent all of the nineteen terrorists involved in that day's attack on America.
But I was still cautiously hopeful. Finally, I thought, we're going to see some detailed evidence about actual terrorists instead of broad generalizations. But I was wrong. Her discussions of even these four men were extremely brief and vague. Two or three paragraphs each, essentially. With lots of irrelevancy and, yet again, sweeping but undocumented assertions.
"The nineteen hijackers of September 11, 2001, sought a fusion in death with the Early Mother through conjoint suicide and murder" (36).
Uh huh.
"The Death Pilots' inability to think metaphorically made them concretely experience the world and act out their rage. The Death Pilots mistook their fantasy thoughts to be reality. . . . Their fantasies of rage against their mothers because of their unhealthy 'mama's boy' dependency propelled them forward into fusing with their mothers in death, but the infidels were their maternal replacement" (37)
"The suicide murderer Death Pilot . . . was on a final mission for one last connection with his mother, albeit perversely. His world was one of splitting the idealized good Early Mother from the bad Early Mother" (38).
I think that some people claim that psychoanalysis is a science. Dr. Kobrin cites no solid evidence at all to support her notions of an "inability to think metaphorically" (whatever that's supposed to mean), or of "fantasies of rage against their mothers," or "infidels" as "maternal replacements." She just says this stuff. On page 39, she briefly admits that a "clinical diagnosis" is "impossible," but she effectively makes one anyway, on the basis of no personal interviews — the hijackers are dead, after all — citing only the briefest and sketchiest second-hand reminiscences of people who, in some cases, barely knew the persons in question.
Here's a good one, about the weapons chosen for the 9-11 attacks:
"[T]he airplane [is] an interesting schizoid object choice for the maternal fusion for it is hard on the outside and womblike on the inside. Upon takeoff, the Death Pilot is fused with the good Early Mother. . . . The mother ship morphs into a phallic missile of mass destruction, targeting its victims, plowing into and destroying Mother Earth or the Twin Towers, and ending in a death fusion" (40).
Good grief.
I've read some really insightful treatments of the historical, political, and ideological background to modern Islamist terrorism. This book, though, has given me nothing helpful at all thus far. Nothing. And yet, according to the dust jacket, Dr. Nancy Hartevelt Kobrin has given seminars to officials of the North Atlantic Treaty Organization (NATO) and to police and miitary intelligence leaders in Sri Lanka, Spain, Israel, and the United States. I cannot imagine, to this point, that there was anything genuinely valuable in those seminars.