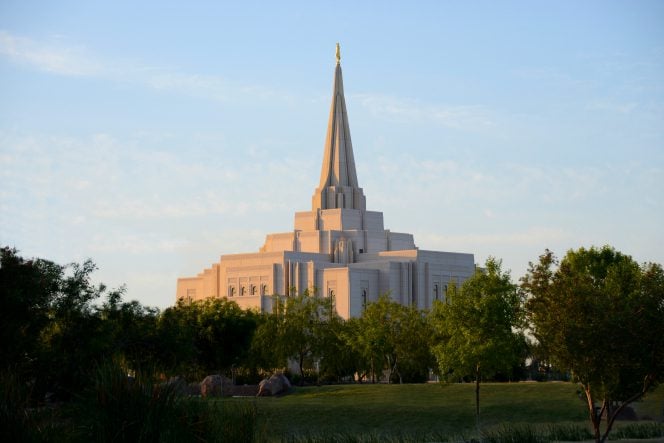 New, on the website of the Interpreter Foundation:
"Lasting Happiness Comes from Living the Way Jesus Christ Taught": A Video Supplement for Come, Follow Me Lesson 8: "Blessed Are Ye"
***
I'm a bit late on this one, but I provide a link just in case you missed it when it was new.  Don't miss the video:
"Prophet Invites Arizonans to Turn Homes Into Sanctuaries of Faith: President Nelson also meets with local faith, civic and government leaders"
***
Yet another item for your Christopher Hitchens Memorial "Religion Poisons Everything" File:
"Church Leaders Distribute Donations to Global Humanitarian Partners: Giving machines generate more than $2.3 million"
***
Well . . .
"Video: Millennials react to Book of Mormon pickup lines for Valentine's Day"
And, again:  Well . . .
***
Some will enjoy this:
"Southern Baptist Shares How "The Book of Mormon" Musical Led to His Conversion in Hilarious Video"
***
I think I'll share a rather embarrassing story that involves President Russell M. Nelson.
But, first, a word about Pope Shenouda III (1923-2012), who served as the 117th patriarch of the See of St. Mark —  officially, the "Pope of Alexandria and the Patriarch of All Africa on the Holy Apostolic See of Saint Mark the Evangelist of the Coptic Orthodox Church of Alexandria" — which made him the head of the Coptic Christian Church of Egypt.
Baba Shenouda, as he was called, was famous for being, umm, not especially ecumenical in his outlook.  And not merely toward Latter-day Saints, whom he made every effort — successfully — to block from gaining legal recognition in Egypt.  (As the most powerful Christian figure in Egypt, he had considerable clout with Egyptian President Hosni Mubarak.)  Once, while I was staying at the Université Saint-Joseph de Beyrouth, in Lebanon, I had an evening chat with a Lebanese friend there, a Jesuit priest and a very significant scholar.  He himself was exasperated by Shenouda, who was notably hostile to Catholics and to various minority Christian churches in the Middle East.  "The medieval monks," my friend said, "had a neat solution for popes like Shenouda."  "They did?" I replied.  "What was it?"  "A little drop of poison in a cup," he replied, "et voila!  A new election!"
Anyway, I served for several years on what was called the Middle East Advisory Committee of the Church.  (I'm not sure that it exists anymore, not at least with non-General Authority involvement.)  It was chaired by various members of the Twelve during that time, including Elder Holland, Elder Uchtdorf, and, for the longest period (I think), Elder Nelson.
We typically met twice annually, when the area presidency responsible for the Middle East were in Salt Lake City for General Conference from their base in Europe.
One day, with Elder Nelson presiding, we were discussing the challenge of gaining legal recognition in Egypt, and Pope Shenouda's opposition came up as a topic.
"Pope Shenouda's opposition won't always be a factor," I said.  "He's well over eighty, so he won't be in office too much longer."
As soon as I said it, it dawned on me that he and Elder Nelson were very nearly the same age.  He took no apparent offense, but I spent the rest of the meeting trying, as unobtrusively as I could, to remove my foot from my mouth.