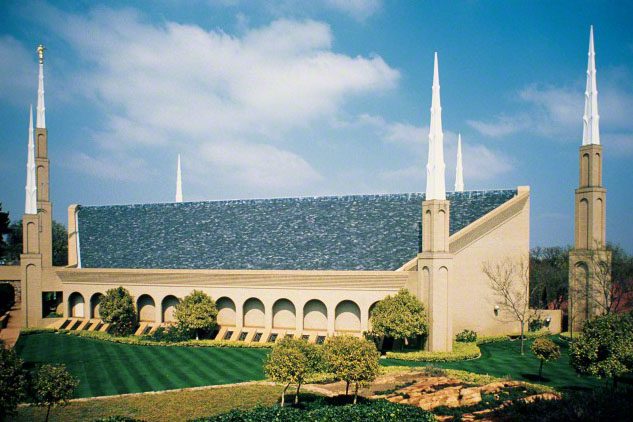 New, on the website of the Interpreter Foundation:
The Kinshasa DR Congo Temple: A Personal Perspective / Part 2: Media Session of the Kinshasa Temple Open House / March 11, 2019
And here's a more or less geographically related story from the official Church newsroom:
"Zimbabwean Members of The Church of Jesus Christ of Latter-day Saints Donate Supplies to Victims of Cyclone Idai"
***
Interpreter's man in China, Jeff Lindsay, holds a doctorate in chemical engineering. So he knows a bit about chemistry and about science, as well as about the Restored Gospel and its scriptural texts. Here's a short piece from him that might be of practical benefit to some readers:
"Maybe We Should Remember the "Hot" Part of the Prohibition on 'Hot Drinks'"
***
The incredibly industrious Robert Boylan — Interpreter's man in Ireland — points out a passage in the Book of Mormon that seems, at first glance, to be a stupid error but that, on closer examination, strongly suggests the book's authenticity:
"Thomas B.H. Stenhouse on Alma 46:19"
***
An interesting interview with two women who are quite accomplished in their own right:
"Sister Nelson, Sister Oaks talk to Italian journalist on women, equality within Church"
***
An interesting testimony from a (non-LDS) academic, Rosalind Wright Picard:
"An MIT Professor Meets the Author of All Knowledge: I used to think religious people were ignoramuses. Then I got smart and took a chance on God."
***
A discussion in my priesthood quorum this past Sunday brought home to me in a strong way something that I should already have noticed:
I wrote a few days ago (see "CNN: "Why the 'Mormon' church changed its name"") about President Russell M. Nelson's strong urging that we use the proper name of the Church of Jesus Christ of Latter-day Saints, which we believe to have been divinely given:
"Thus shall my church be called in the last days, even The Church of Jesus Christ of Latter-day Saints." (Doctrine and Covenants 115:4).
I should already have connected this topic with the sacrament prayers:
O God, the Eternal Father, we ask thee in the name of thy Son, Jesus Christ, to bless and sanctify this bread to the souls of all those who partake of it; that they may eat in remembrance of the body of thy Son, and witness unto thee, O God, the Eternal Father, that they are willing to take upon them the name of thy Son, and always remember him, and keep his commandments which he hath given them, that they may always have his Spirit to be with them. Amen. (Moroni 4:3, italics added)