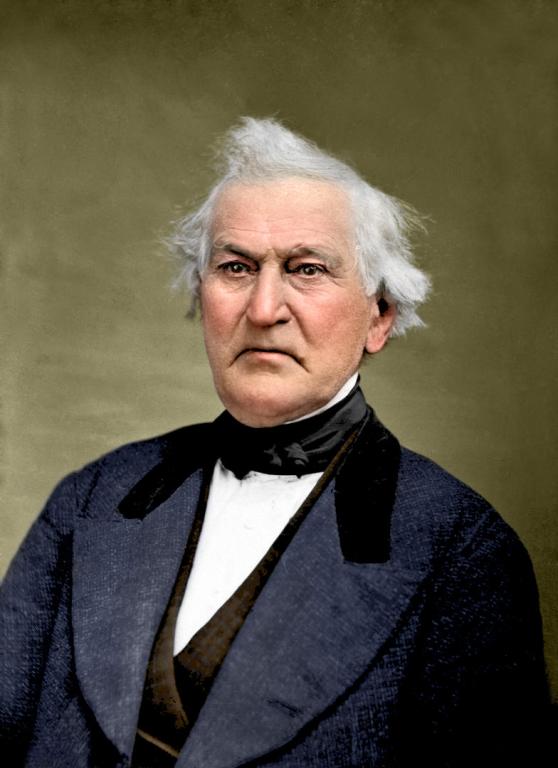 First, I call your attention to a couple of new items from the website of the Interpreter Foundation:
You can now listen to or download the 24 February broadcast of the Interpreter Radio Show.  Steve Densley, Craig Foster, and Matthew Bowen discussed Come, Follow Me lesson 9, "He Taught Them as One Having Authority" (Matthew chapters 6 and 7), as well as Joseph Smith and polygamy:
https://interpreterfoundation.org/interpreter-radio-show-february-24-2019/
Martin Tanner discusses Come, Follow Me New Testament Lesson 10, "Thy Faith Hath Made Thee Whole" (covering Matthew 8-9 and Mark 2-5) in this recording:
https://interpreterfoundation.org/cfm-audio-roundtable-come-follow-me-new-testament-lesson-10/
***
The invaluable Jeff Lindsay points out something important that appears in an important book that has just appeared:
"A Hypnotized Neighbor or Another Non-LDS Witness of the Gold Plates?"
***
Some general news about the Church of Jesus Christ of Latter-day Saints:
"RootsTech 2019 Concludes: "You can do this!" says Sister Bednar"
"Public Invited to Tour Lisbon Portugal Temple: Open House and Dedication Dates Announced"
***
By now, your Christopher Hitchens Memorial "Religion Poisons Everything" File has to be absolutely bursting at the seams.  So I'm very sorry about this, but I'm about to provide a few more examples of the evil toxicity of theistic belief that demand to be added to the file:
"Church Leaders Distribute Donations to Global Humanitarian Partners: Giving machines generate more than $2.3 million"
"Latter-day Saints Around the World Country Newsroom Websites March 1, 2019"
"Latter-day Saints Join Other Faiths to Change Women's Lives: Joint service project produces 2,000 kits to help disadvantaged women and girls"
"Two Church Leaders Embark on Outreach Efforts in West Africa: Sister Bingham and Sister Cordon meet Ghana's first lady"
***
On 21 August 1883, James H. Hart, a Latter-day Saint journalist who was, at various times, editor of the Bear Lake Democrat (later the Southern Idaho Independent) and associate editor of the Paris [Idaho] Post, interviewed David Whitmer, the last surviving Witness to the Book of Mormon.
According to the late Professor Edward L. Hart, "James H. Hart's Contribution to Our Knowledge of Oliver Cowdery and David Whitmer" (BYU Studies 36:4 [1996-1997]: 118-124), James Hart used a form of Pitman shorthand to take his interviews with David Whitmer down verbatim, often putting portions of them in quotation marks immediately after the interviews while his memory was still fresh.  He then transcribed his shorthand notes into his journal.  On a return visit to David Whitmer, Hart showed the Witness what he had written and, evidently, Whitmer fully endorsed it as a correct expression of his sentiments.
Finally, James Hart transformed his interview with David Whitmer into (not exactly first-rate) poetry.  Here is a pair of stanzas from that poem, in which Hart assumes Whitmer's voice:
If this be not truth, there is no truth,
And I have been mistaken from my youth.
If I'm mistaken, you may know from hence
That there's no God, no law, no life, no sense.
I know there is a God—I've heard his voice,
And in his power and truth do still rejoice;
Though fools may ridicule and laugh today,
They yet shall know the truth of what I say.[1]
[1] Cook, David Whitmer Interviews, 103.