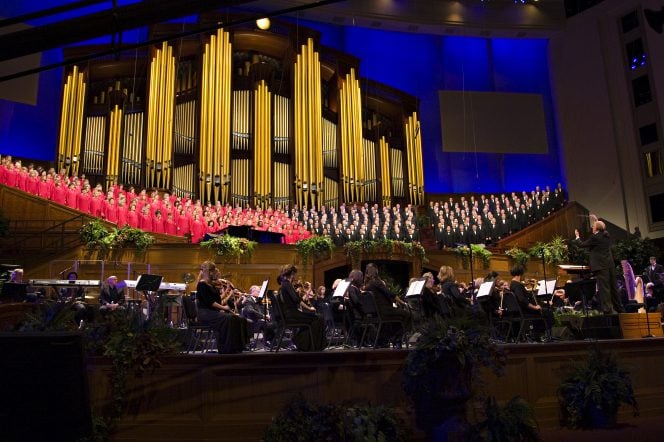 My friend Stan Barker has reminded me of the wonderful speech given by Elder Dallin H. Oaks — then a member of the Council of the Twelve and now, of course, first counselor in the First Presidency of the Church of Jesus Christ of Latter-day Saints — in the April 2015 General Conference:
Twenty-five years ago my esteemed BYU teacher Hugh W. Nibley spoke of the dangers of surrendering to the cares of the world. He was asked in an interview whether world conditions and our duty to spread the gospel made it desirable to seek some way to "be accommodating of the world in what we do in the Church."
His reply: "That's been the whole story of the Church, hasn't it? You have to be willing to offend here, you have to be willing to take the risk. That's where the faith comes in. … Our commitment is supposed to be a test, it's supposed to be hard, it's supposed to be impractical in the terms of this world."
This gospel priority was affirmed on the BYU campus just a few months ago by an esteemed Catholic leader, Charles J. Chaput, the archbishop of Philadelphia. Speaking of "concerns that the LDS and Catholic communities share," such as "about marriage and family, the nature of our sexuality, the sanctity of human life, and the urgency of religious liberty," he said this:
"I want to stress again the importance of really living what we claim to believe. That needs to be a priority—not just in our personal and family lives but in our churches, our political choices, our business dealings, our treatment of the poor; in other words, in everything we do."
"Here's why that's important," he continued. "Learn from the Catholic experience. We Catholics believe that our vocation is to be leaven in society. But there's a fine line between being leaven in society, and being digested by society."
The temptation to conform to the world, to be liked and respected by it — to seek approval from those in the Book of Mormon's "great and spacious building" — is surely present in more areas and more ways than I can possibly count.  But I can say, from my experience, that it has a very special power in the halls of academia.  In higher education, success doesn't, can't, come in the form of wealth.  It comes, if it comes at all, from peer approval, from status.