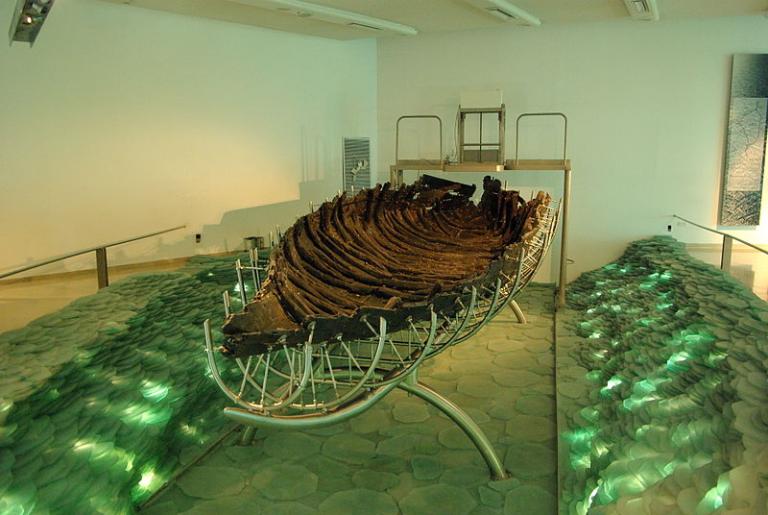 Compare Matthew 8:18
1.
The image of Jesus asleep in the back of the boat, and so soundly asleep that even a turbulent storm doesn't wake him, is significant.  It highlights his humanness.  He was physically exhausted.  The constant press of crowds, the long and strenuous walks all over Palestine (including substantial changes in elevation), the preaching — all of these took their toll on him.  And so did healing.  (Recall the case where he knew that somebody had been healed because he perceived that "virtue" — or "strength" or "power" — had gone out of him [Mark 5:30; Luke 8:46].)
2.
The Sea of Galilee is especially prone to sudden and fairly violent storms, for very specific topographical reasons.  (There's a concise and clear explanation of the phenomenon here — and no, it doesn't matter that the person doing the explanation is a creationist.  That's irrelevant; his explanation of this matter is accurate.)  Luke's description of "a storm of wind [that] came down on the lake" (κατέβη λαῖλαψ ἀνέμου εἰς τὴν λίμνην) is precisely correct; storms "come down" onto the Sea of Galilee.
3.
The disciples are still only beginning to grasp who Jesus is.  I love the amazed question, when he has stilled the storm: "What sort of man is this, that even winds and sea obey him?"
The ancient Canaanite storm god Ba'al was, presumably, long since dead and gone from the consciousness of people in the region — though he lives on, curiously, in modern Arabic, where ba'al (بعل) refers to unirrigated land or plants that flourish on a natural water supply, without human help.  But Jesus' control of the winds and the water demonstrates plainly who the real lord of the elements is.  And, in its own way, it's rather dramatic, as Elijah's much earlier demonstration (in the contest on Mount Carmel with the priests of Ba'al) had been.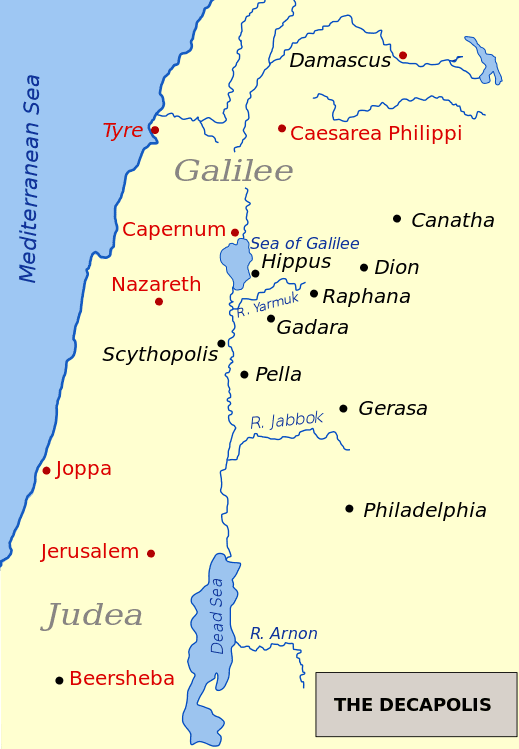 "Gadarenes" or "Gerasenes"?  Hard to know.
This is a remarkable story.  And the notion that evil spirits desire to be incarnated so badly that they would rather be cast into pigs than be at large is interesting, as well.