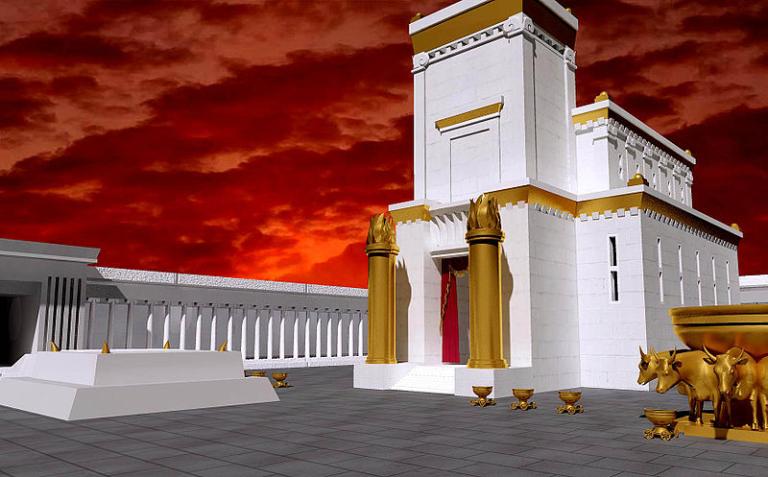 It's Friday. You didn't see this coming? Seriously? There's a new article from the Interpreter Foundation:
"Seeing Psalms as the Libretti of a Holy Drama"
Abstract: Psalms was the favorite Old Testament book at Qumran and in the New Testament; the Book of Mormon contains more than three dozen allusions to Psalms. While Psalms contains both powerful, poetic words of comfort and doctrinal gems, many psalms also seem to careen between praise, warning, comfort, military braggadocio, and humility, sometimes addressing the Lord, sometimes speaking in the voice of the Lord or his prophets. The texts that most strongly exhibit such abrupt shifts may yield greater meaning if they are read as scripts or libretti of a sacred, temple- based drama.
***
On the website of the Interpreter Foundation, Hales Swift has contributed another short but helpful video to accompany the 2019 Gospel Doctrine curriculum of the Church of Jesus Christ of Latter-day Saints:
"The Parable of the Sower": A Video Supplement for Come, Follow Me Lesson 12: "Who Hath Ears to Hear, Let Him Hear""
***
This is interesting, and only 1.5 minutes long:
"Video: Sheri Dew gives a behind-the-scenes look at iconic photo of First Presidency, Quorum of the Twelve Apostles"
***
I already posted a link to this three-minute item, but I think it remarkable enough, and significant enough, that I'm posting the link again:
"Video: Sister Wendy Nelson shares her personal witness of President Russell M. Nelson's prophetic ministry"
***
"The World Is Invited to President Nelson's 95th Birthday Celebration: Event will be held September 6, 2019, in Salt Lake City"
I urge you not to try to obtain tickets for this event when the time comes. And please tell your friends and relatives not to try, either. My wife and I don't want the competition.
***
This was unsurprising to me, but still quite painful to read:
"Friendly Fire from BYU: Opening Old Book of Abraham Wounds Without the First Aid"
***
A couple of days ago, I posted a blog entry about my attitude toward the Catholic Church. (See "Anti-Catholicism, My Church, and I.")
In response to that blog entry, I'm being accused by a small group of critics of lying about the fact that at least rhetorical anti-Catholicism was common among many Latter-day Saints, both leaders and ordinary members (from whose ranks, of course, the leaders come), until well into my lifetime. Apparently, despite my explicit statement that there was "a lot of anti-Catholic rhetoric among Latter-day Saints in the nineteenth century and into the twentieth," somewhere in the same post I denied that such anti-Catholic rhetoric ever existed. (I've been unable to locate my denial.) Others are accusing me of throwing Church leadership (and possibly even the Book of Mormon itself) under the bus, because the Book of Mormon, they say, condemns the Catholic Church.
Oh well. I gave up any hope of escaping hostile misrepresentations quite a few years ago, and I've given up the idea of, in the eyes of some, ever doing anything that isn't evil, dishonest, and/or stupid. But I did appreciate my friend Kevin Barney's reminding me of a short piece that he posted back in 2010 on the blog By Common Consent: