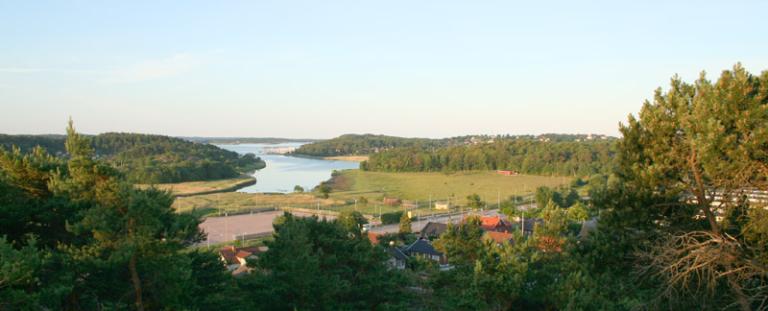 I had forgotten that this lecture was available online, and only came across it again just now by sheer coincidence.  The sound quality isn't quite ideal, but it's not altogether terrible, either.  Each recording is about an hour long.  I call attention to it here not only because there might be somebody, somewhere, who will find it of at least slight interest, but also for my own base autobiographical agenda:
Daniel Peterson – Muslims & Mormons, part 1
Part 1 of BYU professor Daniel Peterson's fireside at Västra Frölunda Ward, Sweden, 19 June 2016. In light of the recent wave of refugees coming to Sweden (and Europe) bringing a different culture and religion with them, what can we learn about Islam that could help us better understand and integrate with our fellow muslims. And what do we have in common? Daniel Peterson is currently a professor of Islamic Studies and Arabic at Brigham Young University.
Daniel Peterson – Muslims and mormons, part 2 (Q&A)
Part 2 of BYU professor Daniel Peterson's fireside at Västra Frölunda Ward, Sweden, 19 June 2016. This session focuses on questions from the audience.
I've still only listened to the first few minutes of the first recording, just to hear how it sounded.  (The idea of listening to myself — let alone watching myself — makes me feel somewhat queasy.)  I can only hope that I didn't say anything too outrageously false or offensive or embarrassing.
***
I'm really sorry that I can't recall who it was that brought this to my attention — I failed to make a note of it — but here's a congenial voice from The American Conservative:
"The Other Side of 'Allahu Akbar': In his travels through the Mideast and Africa, our writer found mostly peaceful Muslims, kind to a fault and proud of their religion."
This resembles my own experience.  It's one of the reasons that I really object when I see people demonizing all Muslims for the sins of a very small minority.
I see it as one of my responsibilities in this life to try to build a bridge between Muslims and non-Muslims, and especially between Muslims and the members of my own Latter-day Saint community.  I was pleased, accordingly, when I was asked to write the following:
https://www.lds.org/study/ensign/2018/04/understanding-islam?lang=eng
***
Here's an interesting article from about three years ago by Dr. Furqan Shaikh, a physician and writer based in Toronto, Canada.  The nature and location of the places that he's chosen — one in Massachusetts and four in the District of Columbia — might surprise you, as it did me:
http://www.patheos.com/blogs/altmuslim/2016/05/five-great-places-of-islamic-history-in-the-u-s/