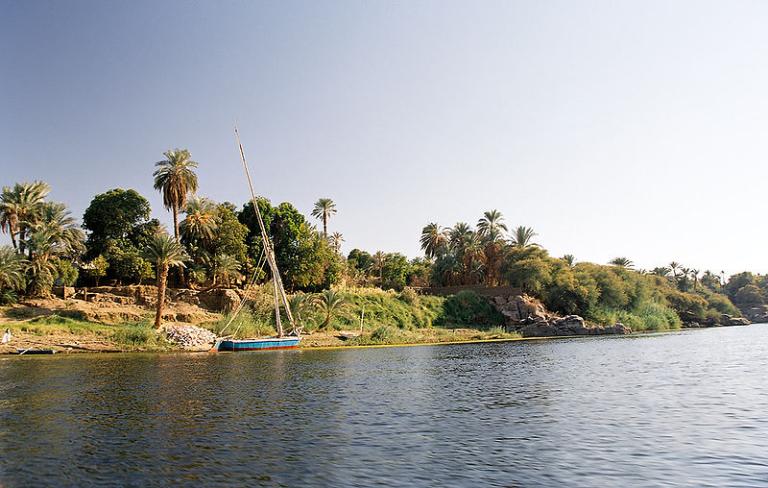 A new contribution from Hales Swift has appeared on the website of the Interpreter Foundation:
"The Mount of Transfiguration: A Video Supplement for Come, Follow Me Lesson 14: "Thou Art the Christ""
***
Here's a short piece from the incomparable Jeff Lindsay that's worthy of your attention:
Elephantine Island has interested me for quite a while. Here, for instance, are a couple of columns that I wrote about it for the Deseret News:
"The lady Sariah of Elephantine" (26 October 2017)
"An exceptionally interesting ancient Egyptian papyrus"
***
A timely article on the website of Book of Mormon Central:
"Does God Ever Change His Mind?"
***
Well, with the end of President Russell M. Nelson's pleading address at the conclusion of the Sunday morning session of this General Conference of the Church, the odds have increased exponentially that there will be no spectacular announcements this weekend.
Given the pace of change since President Nelson assumed leadership of the Church somewhat more than a year ago, there were confident expectations in many circles of further dramatic changes — to missionary callings, to the Word of Wisdom, to various Church policies and practices, and so forth. I heard a great deal of speculation.
There weren't even any new temple announcements.
I remember once before when the speculation was running rampant. I still clearly recall a receptionist in the Los Angeles California Temple who told me, in a dramatic whisper, that she had heard that the announcements at the next conference, which was coming that weekend, would try the faith of even the very elect. But there were no announcements whatsoever. Even a vacancy in the Twelve went unfilled.
So I've come to take such rumors and speculations with considerable skepticism.
Of course, as I write there's still one more session to go this afternoon. So anything might happen.
But there are already eleven temples under renovation, twelve more temples under construction, and a further twenty seven temples that have been announced — for a total of fifty (50) temples pending. It shouldn't be all that surprising that there might occasionally be a pause in temple announcements!
In a way, having no announcements — apart, of course, from the introduction and sustaining of a new Sunday School General Presidency and ten new members of the Seventy, which should certainly not be overlooked — is very good for the Saints. (And I include myself among those who stand to benefit, and who may need a bit of a minor course correction.) Watching or listening to Conference should not be merely a matter of "having itching ears," in the manner of the apostates of whom Paul prophesied (2 Timothy 4:3). Nor should we be like "all the Athenians and strangers which were there [who] spent their time in nothing else, but either to tell, or to hear some new thing" (Acts 17:21).
The basic doctrines, the stories, and the moral teachings of the Gospel are also worth discussing.
1. Sweet is the work, my God, my King,
To praise thy name, give thanks and sing,
To show thy love by morning light,
And talk of all thy truths at night.
2. Sweet is the day of sacred rest.
No mortal care shall seize my breast.
Oh, may my heart in tune be found,
Like David's harp of solemn sound!
3. My heart shall triumph in my Lord
And bless his works and bless his word.
Thy works of grace, how bright they shine!
How deep thy counsels, how divine!
4. But, oh, what triumph shall I raise
To thy dear name through endless days,
When in the realms of joy I see
Thy face in full felicity!
5. Sin, my worst enemy before,
Shall vex my eyes and ears no more.
My inward foes shall all be slain,
Nor Satan break my peace again.
6. Then shall I see and hear and know
All I desired and wished below,
And every pow'r find sweet employ
In that eternal world of joy.