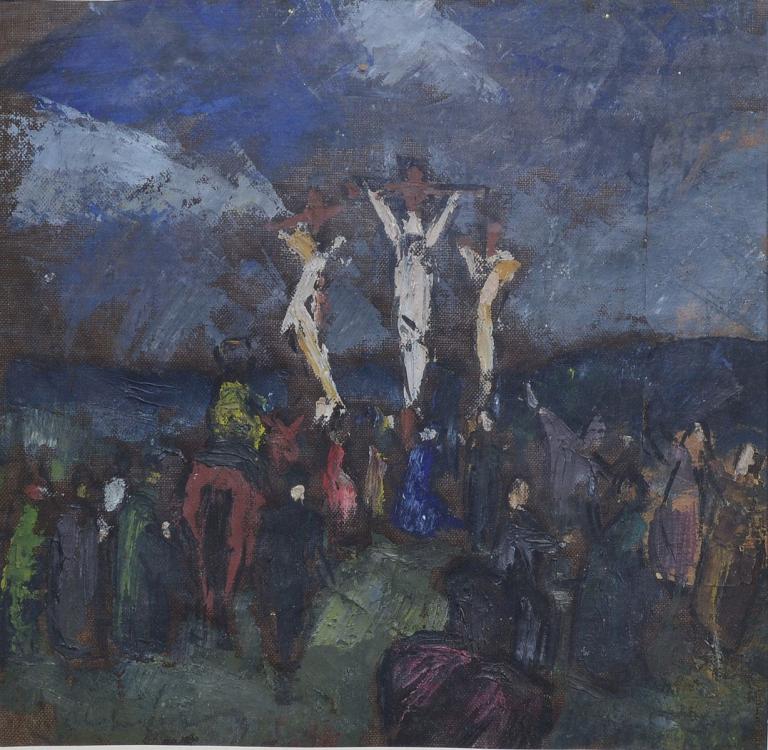 In connection with the Easter holiday and its celebration of the atonement and resurrection of Christ, two substantial articles were published today in Interpreter: A Journal of Latter-day Saint Faith and Scholarship.
One is "The First Easter," written by S. Kent Brown:
Abstract: Scriptural accounts are rife with information about the import of the first Easter. Understanding the events of the week before the death and resurrection of Christ can help us appreciate the words of the witnesses as well as the importance of these events in our lives.
The second, writtten by George L. Mitton, is entitled "The Crucifixion as a Mockery, Witness, and Warning of the Judgment."  It is exceptionally appropriate for today, Good Friday.
Abstract: In its action, setting, and arrangement, the crucifixion may be viewed as a stark mockery of the final judgment scene. This article provides a brief review of the relevant scriptures, considered together with some related apocryphal and other early Christian writings of interest in regard to the crucifixion. These sources point to the interpretation that the gospel writers saw in the crucifixion a striking symbolism that can provide a strong reminder, witness, and warning of the coming judgment. The Lord is seen in the crucifixion as at once representing His humility in submitting Himself to be judged and, conversely, His authority and power to be the judge of all. The crucifixion signifies the concept of a reciprocal or two-way judgment, as emphasized in the Book of Mormon, where mankind first judges the Lord, and later are to be judged accordingly by Him in return.
I speak for all of those affiliated with the Interpreter Foundation in wishing you and your families and friends a joyous Easter weekend.
***
Here are some resources that might be helpful to you in your commemoration and pondering of Easter, and that I hope that you yourselves will consider sharing:
From the Church of Jesus Christ of Latter-day Saints:
"Tabernacle Choir 2019 Easter Concert Streamed Live"
"The Choir and Orchestra Present 'He Is Risen: A Sacred Easter Presentation'"
"We can overcome all things #BecauseOfHim"
"Follow Him—An Easter Message about Jesus Christ"
From our friends at Book of Mormon Central:
"Watch: Book of Mormon Central Releases Heartwarming Music Video of 'I Stand All Amazed' for Easter"
"Watch: 8 ways the Book of Mormon enriches our understanding of Easter and the Resurrection"
"6 ways to prepare your heart for Easter"