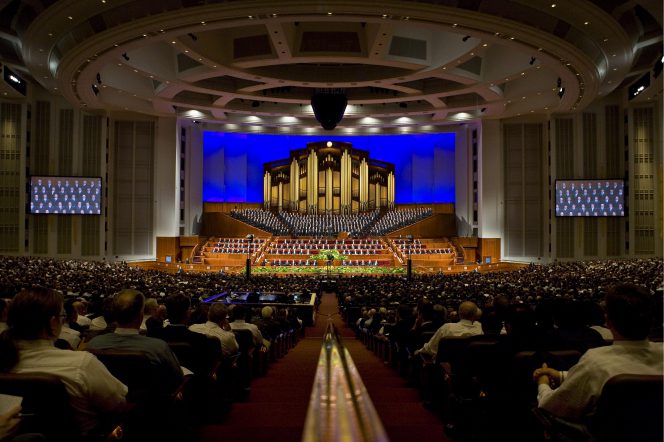 While I'm delighted at his call to serve as a General Authority Seventy, I'm also a bit saddened to see Elder James R. Rasband leaving his position of Academic Vice President at Brigham Young University.  It has been pleasant to have a fair and sympathetic person in that office.
At my invitation, too, Elder Rasband kindly wrote the introduction to the 2017 Interpreter Foundation volume "To Seek the Law of the Lord": Essays in Honor of John W. Welch.
***
I also enjoyed the diversity among the ten new General Authorities called today.  Among them, I count two from Argentina, one from Chile, one from Puerto Rico, one from the Netherlands, and one from Hong Kong.  Six of them, in other words — a majority — were born outside of the fifty United States.  At least three of them speak Spanish, two speak Japanese, and three of them are speakers of Dutch, Korean, or Chinese.  (Moreover, if my experience with people from the Netherlands is any guide, the Dutch speaker may also have reasonably good German and/or French.)  One of them is African-American.  What I'm getting at here is that the notion that the leadership of the Church comes entirely or even just largely from along the Wasatch Front in Utah is, more and more, merely a lazy stereotype.  And the trend will almost certainly continue, or even pick up speed.
***
And here, by the way, is the
2018 Statistical Report for 2019 April Conference
Please note that the number of new converts is much lower than it once was, several years back.  This is a challenge that we as a Church and as individual Latter-day Saints need to engage.  What can we do about it?
We're dealing — in the United States and Europe, anyway — with an overall culture that is far less friendly to us and to religious commitment generally than it once was.  But I don't think that the problems are insuperable.
Here's a recent article in . . . well, it's in the Salt Lake Tribune, but it's probably still worth reading:
"With church growth sputtering, does the Latter-day Saint missionary program need a tuneup or an overhaul?"
One unofficial place where serious consideration is given to this issue is the Cumorah Project., which — if you care about such matters — I commend to your attention.
Something else that's more or less on this topic is a fascinating 2008 book that I heartily endorse:  How Americans View Mormonism, by Gary C. Lawrence.
Anyway, reduced convert baptisms are a subject that, I'm quite confident, the Brethren are discussing.  But ours is a lay church, and, as I say, it's something that individual wards and stakes — and individual Latter-day Saints — ought to be considering, as well.