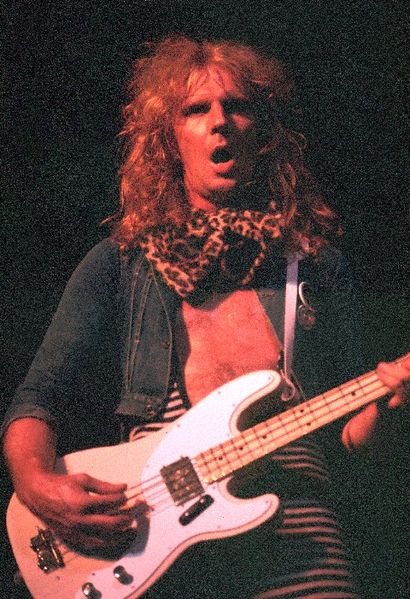 Compare Matthew 16:27; Mark 8:38; Luke 9:26; John 5:29
Three quick observations and an addendum that will explain my inclusion of the image above:
1.
The notion of an all-accepting, non-judgmental Jesus has no foundation in the New Testament.  Loving he is.  Indifferent and uncritical he is not.
2.
The criteria of judgment seem to be largely if not behavioral.  We won't, I think, be asked a lot of theological questions at the Last Day.
3.
And the behavior most central — certainly in this passage — is our treatment of other people.
Addendum:
In the jail at Carthage, Illinois, Joseph Smith requested that John Taylor sing "A Poor Wayfaring Man of Grief" — a song based on this passage of scripture that was newly-composed and very popular at the time — shortly before an anti-Mormon mob attacked the building, killing Joseph (and his brother Hyrum) and wounding Elder Taylor.
Some of you will have seen the wonderfully touching film New York Doll, about Arthur "Killer" Kane, a hard-rock musician who joined the Church of Jesus Christ of Latter-day Saints, served faithfully, and, sadly, died far too young.  At the end, surprisingly and after the credits, comes this remarkable rendition of "A Poor Wayfaring Man of Grief" by David Johansen (aka Buster Poindexter), formerly of the band New York Dolls, sung in appropriate tribute to his former band mate.
https://www.youtube.com/watch?v=E4axKHtMNKw
If you haven't seen the movie, please do so sometime.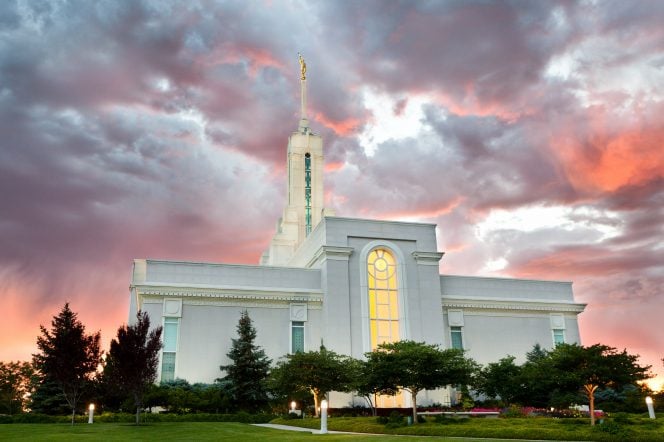 Compare John 8:1-2
Jesus spends a lot of his time teaching in the Temple.  (After his resurrection, so do his apostles.)  One might hypothesize that he went there simply because it was an open space where large crowds could be found.  But his dramatically-illustrated zeal for its purity and his reference to it as "my Father's house" strongly suggest that he genuinely revered it.
Some have claimed that the idea of a Temple has no place in Christianity.  But they will find no support in the New Testament for that claim.
Quite the contrary.
Consider, for example, the Epistle to the Hebrews.  Much of its argument revolves around discussion of Jesus as the great high priest, performing the role in heaven that was symbolically performed by the mortal high priest in the early sanctuary. The author of Hebrews was plainly steeped in the rites of the Temple of Jerusalem, and plainly reverenced it.
Consider, too, Acts 21:23-27, in which the apostle Paul, discharging an obligation late in his life, goes to the Temple — which he plainly still regards as the House of God.
Posted from London, England