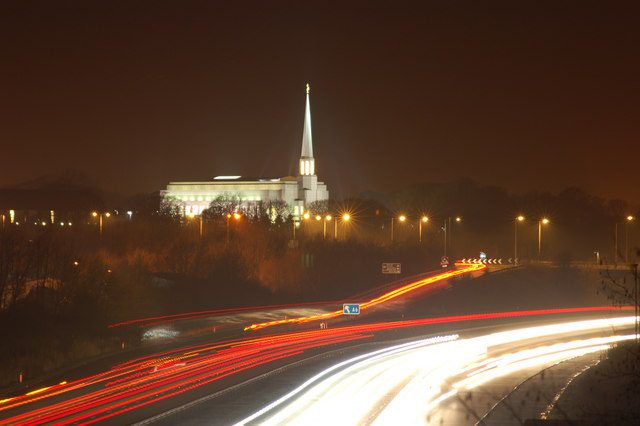 "Is vegan diet healthy for kids? Belgian doctors say no"
I'm certainly no expert on dietetics and nutrition, but my sense (having read a few things on the subject over the years) is that virtually all of us in the developed "Western" world would tend to do better, in terms of our health, were we to move somewhat in a vegetarian or even vegan direction.  But I have reservations, for a wide spectrum of reasons, about a rigid adoption of the whole program.  I've arrived at my current position quite independently of the Word of Wisdom (Doctrine and Covenants 89), but I'm happy to note that my position seems to be consistent with what the Lord has revealed.
More on the diet front:
"Does eating ultraprocessed food affect weight gain? It's complicated:  A new diet study is highly controlled, but still has conflicting results"
In some tangentially related news:
"Ancient trait may hold key to agriculture's future"
"Is the World Really Overpopulated?"
***
Those interested in the religious implications of scientific research might enjoy this 2014 article from Interpreter: A Journal of Latter-day Saint Faith and Scholarship.  It was written by Dr. John S. Lewis:
"The Scale of Creation in Space and Time"
Abstract: The accounts of creation in Genesis, Moses, and Abraham as well as in higher endowments of knowledge given to the faithful are based on visions in which the seer lacked the vocabulary to describe and the knowledge to interpret what he saw and hence was obliged to record his experiences in the imprecise language available to him. Modern attempts to explain accounts of these visions frequently make use of concepts and terminology that are completely at odds with the understanding of ancient peoples: they project anachronistic concepts that the original seer would not have recognized. This article reviews several aspects of the creation stories in scripture for the purpose of distinguishing anachronistic modern reinterpretations from the content of the original vision.
This essay derives from a presentation made at the 2013 Interpreter Symposium on Science and Religion: Cosmos, Earth, and Man on November 9, 2013. Details on the event, including links to videos, are available at www.mormoninterpreter.com.
The proceedings of that conference were eventually published in book form:
https://interpreterfoundation.org/books/science-and-mormonism-cosmos-earth-and-man/
At the time he wrote this article, John S. Lewis was Chief Scientist for Deep Space Industries, an asteroid-mining company.  An adult convert to the Church of Jesus Christ of Latter-day Saints, he is Professor Emeritus of Planetary Sciences and Co-Director of the Space Engineering Research Center at the University of Arizona. He was previously a Professor of Planetary Sciences and Chemistry at MIT. He was a Visiting Associate Professor at the California Institute of Technology in 1973 and a Visiting Professor at Tsinghua University in Beijing, PRC, for the 2005-2006 academic year.  One expression of his testimony can be read on the Mormon Scholars Testify website at
https://www.fairmormon.org/testimonies/scholars/john-s-lewis
A videotaped testimony from Dr. Lewis appears on the official website of the Church of Jesus Christ of Latter-day Saints at
Posted from Bourton-on-the-Water, Gloucestershire, England