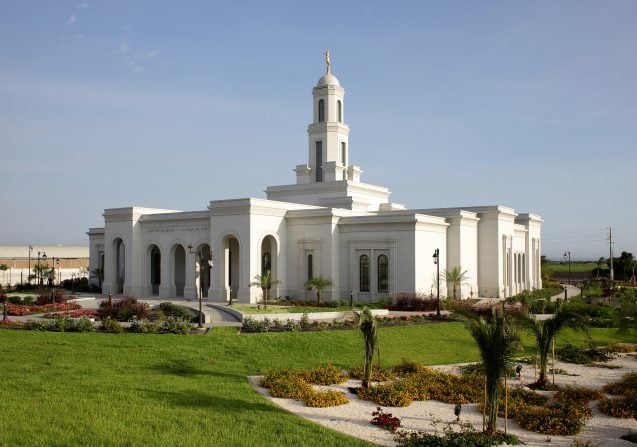 It being Friday, Interpreter: A Journal of Latter-day Saint Faith and Scholarship has again published a new article. This one is by the very productive Matt Bowen, of Brigham Young University – Hawaii:
"'And They Shall Be Had Again': Onomastic Allusions to Joseph in Moses 1:41 in View of the So-called Canon Formula"
Abstract: Moses 1:41 echoes or plays on the etymological meaning of the name Joseph — "may he [Yahweh] add," as the Lord foretells to Moses the raising up of a future figure through whom the Lord's words, after having been "taken" (away) from the book that Moses would write, "shall be had again among the children of men." Moses 1:41 anticipates and employs language reminiscent of the so-called biblical canon formulas, possible additions to biblical texts meant to ensure the texts' stability by warning against "adding" or "diminishing" (i.e., "taking away") from them (e.g., Deuteronomy 4:2; 5:22 [MT 5:18]; 12:32 [MT 13:1]; cf. Revelation 22:18– 19). This article presupposes that the vision of Moses presents restored text that was at some point recorded in Hebrew.
Dr. Bowen's article represents the 361st consecutive week on which the Interpreter Foundation has published at least one article in its journal. The Interpreter Foundation has existed f0r 362.5 weeks.
You can help us with this work in many ways. One of them is by donating financially, as explained here:
Donating to the Interpreter Foundation
***
Some of you may find this 45-minute video interview with Brian Hales interesting and/or helpful:
"How was polygamy once ordained of God, but not anymore?"
From the "program note":
In today's episode we talk about polygamy with Brian Hales. Brian is an author of seven books about Mormon polygamy. We tried to answer as many of your questions as possible, so here are some of the questions that will be answered in the video.
What was the reason for polygamy between 1840 and 1890?
Were there more women than men at the time?
Did Joseph use his role and status to pressure women into polygamous relationships?
Why did Joseph marry sisters or women who already had husbands?
Did Joseph marry a 14 year old?
Who was Fanny Alger?
Why did Joseph keep some of the marriages from his first wife, Emma?
Did Joseph write loveletters to any other women other than Emma?
Were there any children that came from Joseph's other wives?
How many of the wives lived with Joseph?
Will there be polygamy in heaven?
How should we respond to those who attack the church because of polygamy?
Check out these links!
josephsmithpolygamy.org
mormonpolygamydocuments.org
Books – Joseph Smith's Polygamy: Toward a Better Understanding: https://deseretbook.com/p/joseph-smit…
Joseph Smith's Polygamy – Volume 1 (History), 2 (History), and 3 (Theology) https://deseretbook.com/p/ppr-joseph-… https://deseretbook.com/p/ppr-joseph-… https://deseretbook.com/p/ppr-joseph-…
Posted from Aguas Calientes, Peru