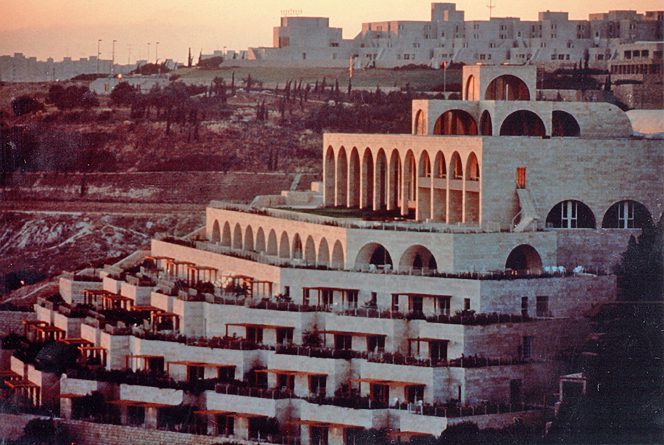 I think that I may have forgotten to call attention to my column for today in the Deseret News:
"How a sewer leak led to another important archaeological discovery in Jerusalem"
***
Some additional Church-related links that you might enjoy:
"Jewish and Latter-day Saint scholars just had an interfaith dialogue in Jerusalem. Now they're going to publish a book"
"BYU makes changes to reduce 'misunderstanding and anxiety' over Honor Code"
I missed this article from over a year ago.  (I think that I was maybe in Israel or Egypt at about that time.)  But I found it worth reading when I stumbled across it just a while ago:
"Black Mormon students respond to LDS Church's "Be One" celebration"
"Mormon tycoon helps Venezuelans start over in Brazil"
"Member of Parliament Visits Auckland New Zealand Harbour Stake Conference"
"Fiji Athletes Worship with Samoan Saints"
"New Video Focuses on Diversity and 'Safe Harbors'"
***
Interpreter: A Journal of Latter-day Saint Faith and Scholarship has published a great many articles since it was founded at the beginning of August 2012, and a great many good and worthwhile ones.  But it's easy for some of the early contributions to be forgotten with the passage of time and as they're followed, week after week after week, by newer articles.  So I occasionally call attention to some of those earlier articles.  Here's one, for instance, by Steven C. Harper that appeared in Interpreter: A Journal of Latter-day Saint Faith and Scholarship 2 (2012): 17-33:
"Evaluating Three Arguments Against Joseph Smith's First Vision"
Abstract: Historically there have been just three basic arguments against the authenticity of Joseph Smith's first vision. They all begin with the a priori premise that such a vision simply could not have happened. The arguments originated with the Methodist minister to whom Joseph related his vision, author Fawn Brodie, and the Reverend Wesley Walters. The minister's critique is explained by Methodism's shift away from ecstatic religious experience. Fawn Brodie is shown to have made innovative yet flawed arguments within the narrow scope allowed by her conclusion that Joseph was a charlatan—a conclusion that did not allow for alternative interpretations of new evidence. Walters is shown to make fallacious arguments of irrelevant proof and negative proof in his understandably determined effort to undermine Joseph Smith's credibility. Close-minded believers in Joseph's vision are similarly likely to make unfounded assumptions unless they become open to the rich historical record Joseph created. Belief in the vision should correspond to Christian empathy for and civility toward critics.