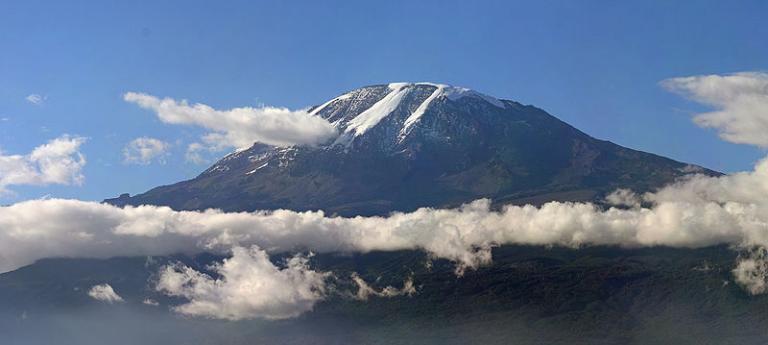 My wife and I are just back from seeing the film The Lion King.  Remarkable animation.  Or whatever it is.
***
Stephen Smoot offers a good review of Steven C. Harper, First Vision: Memory and Mormon Origins (New York, N.Y.: Oxford University Press, 2019). 262 pp. + index. Print: $35.00. Ebook: $14.00:
"Book Review: First Vision: Memory and Mormon Origins"
***
I was unable to attend or listen to Elder Gary Stevenson's devotional address for this year's BYU Education Week, but I really look forward to seeing the transcript and/or the video when it's available:
"BYU Devotional: The ongoing Restoration"
***
Just in case you're still adding redundant materials to your already bulging Christopher Hitchens Memorial "How Religion Poisons Everything" File, here's a good one:
"A private college degree for less than $9,000: How a 10-year-old school is disrupting higher education: BYU-Pathway Worldwide is serving the hidden many by building a bridge from its unique entry-level program to online degree programs at partner schools like BYU-Idaho."
***
Tad Walch is consistently one of the most interesting writers at the Deseret News.  Here's a worthwhile piece that appeared a few days ago:
"Inside the monumental task of focusing on the name of The Church of Jesus Christ of Latter-day Saints: Church marks progress at emphasizing its name"
Permit me to make a brief comment on the topic:
Yes, it's awkward to make the shift from references to Mormonism and the Mormon Church to references to The Church of Jesus Christ of Latter-day Saints.  The full official title is long and unwieldy and unfamiliar to many people.  And computer searches still go overwhelmingly and with greater ease to Mormon-related terms.  (Our anti-Mormon friends will certainly cling to that designation.)
That said, I'm wholly on board with President Nelson's call to emphasize the Church's official name.  It wasn't merely amusing when newspapers in Florida praised two churches — "the Mormon Church" and "The Church of Jesus Christ of Latter-day Saints" — for their efforts in the wake of major hurricane damage there several years back.  And it isn't good at all when people are confused about whether "the Mormon Church" believes in Jesus as our Savior.  It will be much, much more difficult to make such errors when we're more widely known as The Church of Jesus Christ of Latter-day Saints or, even, as the Church of Jesus Christ.
"What Does the Book of Mormon Say About the Name of the Church?"
We don't want — I certainly don't want — to be seen merely as Christians like everybody else.  But it's of fundamental importance that we be understood to be Christians, as in fact we are.  To the extent that our Christianity is obscured or even hidden, the Church's witness is muted and many who might otherwise listen to our message will be unwilling to do so.