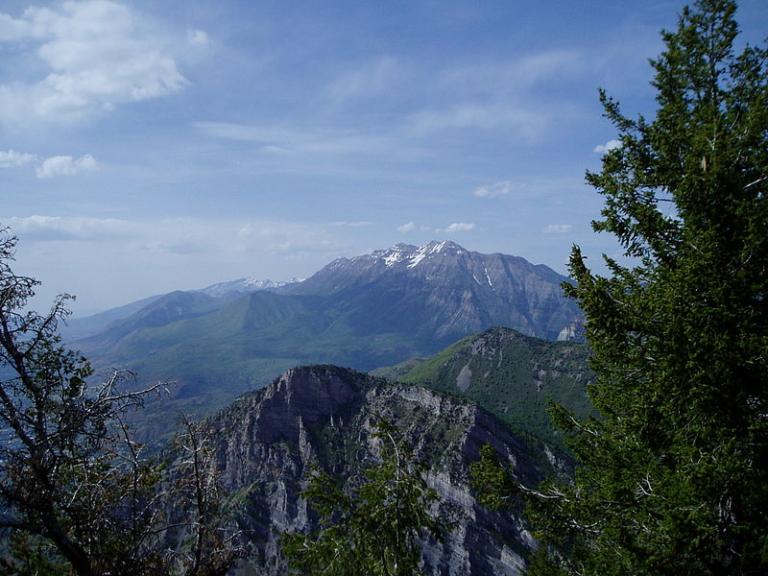 I've already reported briefly on Scott Gordon's extremely effective presentation on the so-called "CES Letter," with which the final afternoon session of the 2019 FairMormonConference began:
"Welding Another Link in Wonder's Chain"
Wendy Ulrich was the second speaker of the afternoon, addressing the topic of "Women, Men, and Priesthood Power."  She takes a thoroughly orthodox view of the topic, but set about to demonstrate how women do in fact share in the power of the priesthood.  One obvious way is this:  Both women and men — not merely men alone — participate in the administration of the highest priesthood rituals, the ordinances required for salvation.  And women do something like fifty percent of the preaching, teaching, expounding, and exhorting in the Church.  (Compare Doctrine and Covenants 20:46.)  She went through various priesthood offices (e.g., that of deacon and then that of elder), demonstrating how women hold responsibilities and carry out functions analogous to those of such offices.
I think that many out there will find her remarks valuable and helpful.
Incidentally, having just returned last night from Russia, Sister Ulrich related a fun joke that she heard there:
There are four things that you don't get to choose:  You don't get to choose your family.  You don't get to choose where you are born.  You don't get to choose your religion.  And you don't get to choose the president of Russia.
The penultimate speaker at the conference, Elder Tad Callister, made an eloquently "A Case for the Book of Mormon" drawn from his recently published and useful book of that same name.  He first offered a brief but handy survey of the history of secular explanations for the authorship and existence of the book, suggesting in each case why the proposed explanation fails.  Then he laid out, in very lucid fashion, several discrete kinds of argument that he makes for the authenticity of the Book of Mormon.  A critic may quibble with this or that specific item.  Overall, though, the case is strong and persuasive and, I think, quite difficult to overcome.
The remarks of the conference's final speaker, entitled "'Idle Tales'? The Witness of Women," are best passed over in charitable silence.  If there were any conference activities or festivities planned for the time after his presentation, they didn't happen.  Things just stopped.  Ended.  Coincidence?  As the Latin saying has it, Post hoc ergo propter hoc.
Posted from Provo, Utah