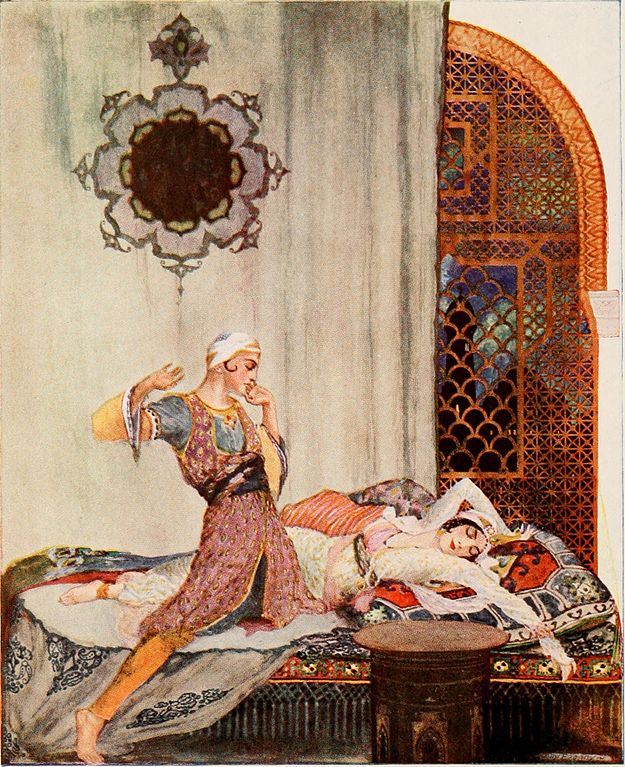 Edward William Lane was a devout Christian who cleaned up the Arabian Nights for his Victorian audience.
Sir Richard Francis Burton KCMG FRGS (1821-1890)?   Quite a contrast.  (Among other things, he described himself as an atheist.)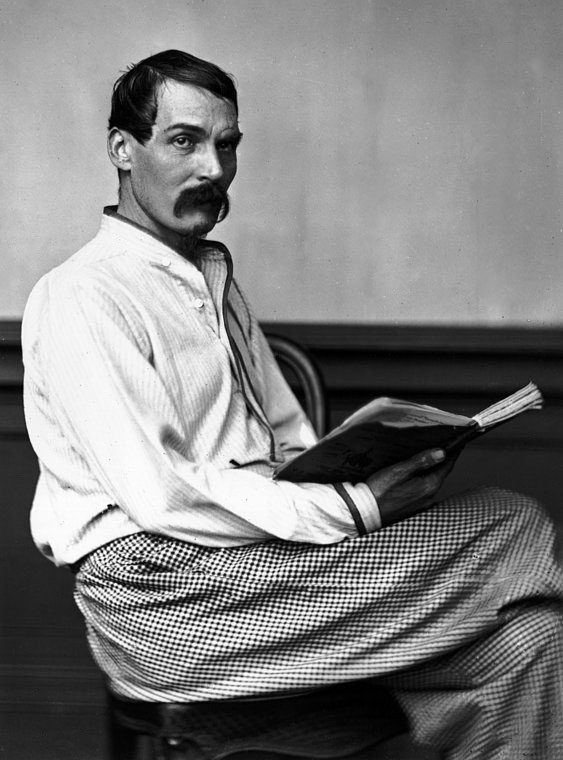 A first-rate fencer, diplomat, and spy, he was perhaps most famous as an explorer — with John Hanning Speke, for example, he was the first European to visit the Great Lakes of Africa in search of the source of the Nile River, and, since non-Muslims were forbidden entry to Mecca and Medina, he traveled to those two holy Muslim cities in disguise and at the risk of execution  — as well as a writer, cartographer, ethnologist, and geographer.  A phenomenal linguist, he was said to have mastered 29 European, African, and Asian languages to at least some degree.  Unsurprisingly, he was also an accomplished translator — of, among others, such books as the Sanskrit Kama Sutra (which is, at least in part, an erotic manual) and its Arabic counterpart, The Perfumed Garden of the Sheikh Nefzawi.
He wrote more than forty books, including (a more or less random list) Sindh, and the Races that Inhabit the Valley of the Indus (1851), Personal Narrative of a Pilgrimage to Al-Madinah & Meccah (3 volumes, 1855-1856), The Lake Regions of Central Equatorial Africa (1859), Explorations of the Highlands of Brazil (1869), Letters from the Battlefields of Paraguay (1870), Vikram and the Vampire or Tales of Hindu Devilry (1870), A New System of Sword Exercise for Infantry (1876), Two Trips to Gorilla Land and the Cataracts of the Congo (1876), Os Lusiadas (The Lusiads) (two volumes, 1880).
Perhaps his most daring and exotic exploration, though, is recounted in his 1861 book The City of the Saints: Among the Mormons and Across the Rocky Mountains to California.
His relevance here, though, derives from his translation of The Book of the Thousand Nights and a Night (ten volumes, 1885) and of The Supplemental Nights to the Thousand Nights and a Night (six volumes, 1886-1888).
His version of the Nights is, as some descriptions have it, "unexpurgated."  But that's perhaps slightly too mild.  If anything, Sir Richard — translator of the Kama Sutra and The Perfumed Garden positively reveled in the bawdiness of the Arabian Nights and may even have exaggerated it — using a deliberately archaicizing and exoticizing English that he had himself created on the basis of Chaucer, Elizabethan literature, and Sir Thomas Urquhart's partial sixteenth-century translation of Rabelais's Gargantua and Pantagruel.  Burton distributed his translation privately, through what he called the "Kama Shastra Society," in order to evade Victorian anti-pornography laws.  By the way, after his sudden death, his widow, Isabel, burned most of his papers, his journals, and the manuscript of an uncompleted translation.