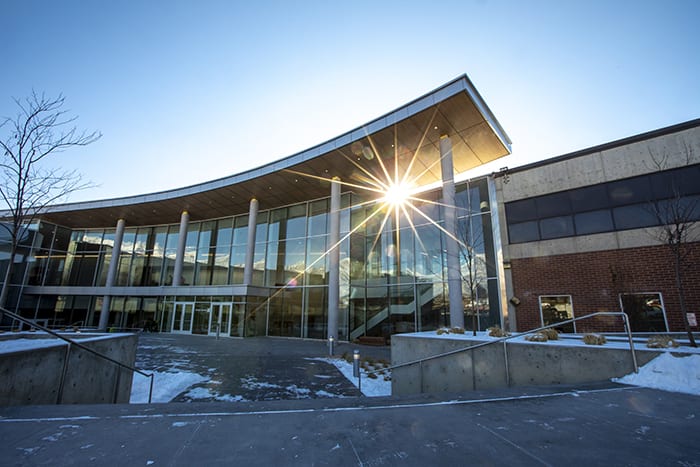 We had one of our comparatively rare meetings of the Interpreter Foundation board of trustees today, lasting from 9 AM until about 1:30 PM. It could have been longer, but it was at my house . . . and my wife and I had tickets for a play at 2 PM.
It's been difficult to get us all together — and not only because of my frequent travel. One of our vice presidents is just back, with his wife, from their second assignment to the Democratic Republic of the Congo Kinshasa Mission. (It's somewhat easier to convene our board meetings when he's not off serving in Central Africa!) There are many good things happening and, once again, I want to express my thanks to all of the donors and volunteers who make these things possible.
***
Racing over after the conclusion of our board meeting, my wife and I saw a play in the still fairly new Noorda Center for the Performing Arts at Utah Valley University. It was an afternoon performance of a new musical entitled Fly More Than You Fall in the Noorda's Scott and Karen Smith Theatre.
The official opening of the Noorda was at the end of March — and, what with April final exams at BYU and then, commencing in late April, a travel schedule kept us away until almost September, this was our first time to visit it.
It's a beautiful new facility with multiple halls and theaters, including one named after our very much missed neighbor and friend Melanie Laycock Bastian. I've always thought that one of the great things about living where we do, near BYU, is the continual availability of theater, international films, concerts, and plays. But BYU is a whopping ten or fifteen minutes' drive from our house, so it's a bit of a hardship for us to get there. Now, though, the Noorda is maybe five minutes away. So not quite as horribly difficult.
And — in another piece of neighborhood news — Melanie's former home will shortly become Utah Valley University's art museum. Within easy walking distance.
***
A couple of nights ago, I watched a roughly 42-minute-long interview by Peter Robinson, of the Hoover Institution at Stanford University, with the Paris-based secular Jewish philosopher, mathematician, and writer David Berlinski:
"David Berlinski vs Atheism and Its Scientific Pretensions"
I enjoyed it quite a bit, though I couldn't help but think that viewing it might cause cardiac arrest in at least one of my readers. (Maybe I'm misspeaking: He may or may not actually be a reader of mine. However, he's definitely a frequent commenter on my blog.)