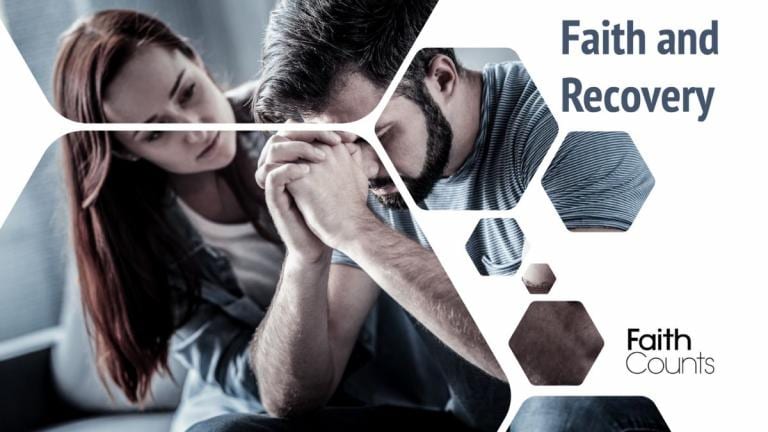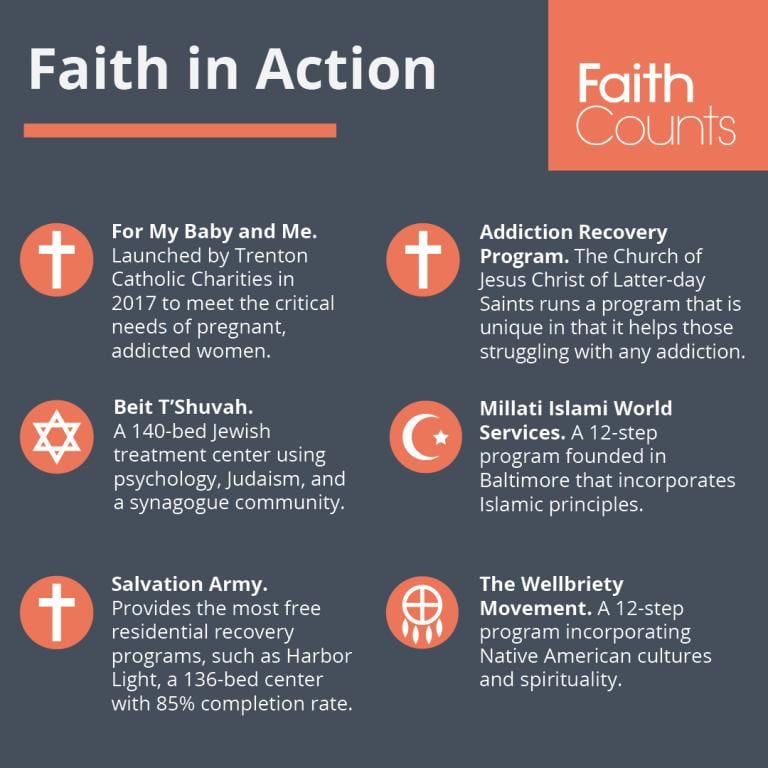 I received a fascinating email from Brian J. Grim this morning entitled "Latter-day Saints' Addiction Recovery Program Part of National Effort Saving 20,000+ Lives."  It calls attention to a new article just published by Dr. Grim and his daughter in the Journal of Religion and Health.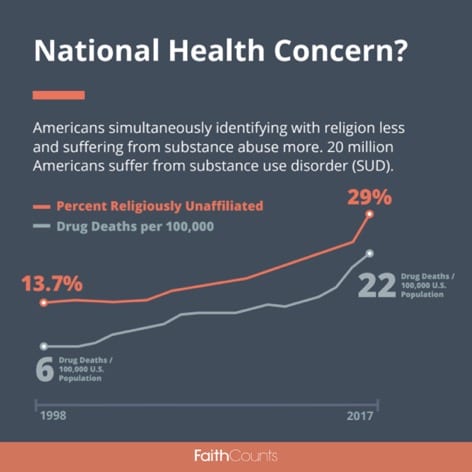 I thought that the reader of my blog (whoever he or she may be) might find the article and its findings as interesting as I do.  (And some out there, I know, are still adding to their "Christopher Hitchens Memorial 'How Religion Poisons Everything' Files.")  The abstract can be found reproduced below.  The article can be read online at
"Belief, Behavior, and Belonging: How Faith is Indispensable in Preventing and Recovering from Substance Abuse"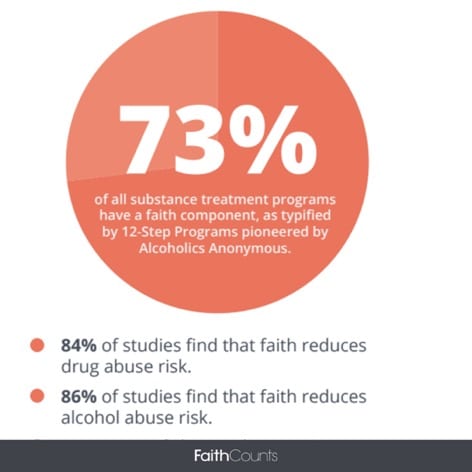 I hope that Dr. Grim and his organization, the Religious Freedom & Business Foundation, will not mind that I've borrowed the graphics from the email that I received.  If so, I'll happily remove them.  But they make a very important point very clearly.
Brian Grim, Ph.D., is a non-resident research scholar at the Institute for Studies of Religion at Baylor University and president at the Religious Freedom & Business Foundation and has a doctorate from the Pennsylvania State University. He previously was director of cross-national data at the Pew Research Center and a program director at universities in China, the former USSR, and the Middle East.
Melissa Grim, J.D., Brian's daughter, is a senior researcher and program director at the Religious Freedom & Business Foundation and has a master's degree in theological studies from Boston University and a law degree from DePaul University in Chicago. Melissa was born in China, raised in the former Soviet Union, and graduated from high school in the Middle East.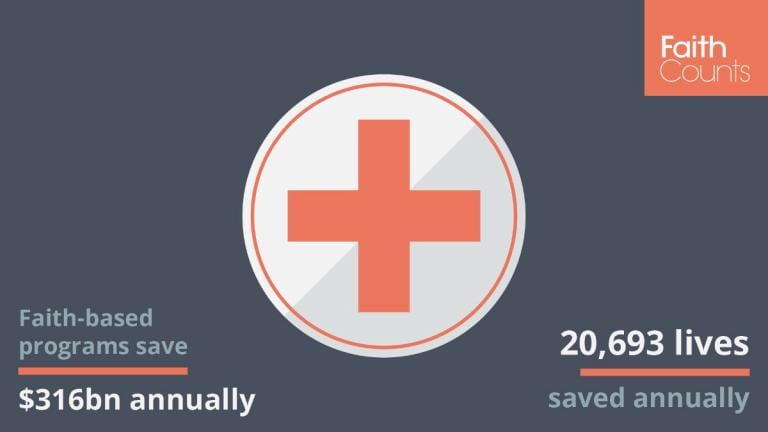 Abstract
This study reviews the voluminous empirical evidence on faith's contribution to preventing people from falling victim to substance abuse and helping them recover from it. We find that 73% of addiction treatment programs in the USA include a spirituality-based element, as embodied in the 12-step programs and fellowships initially popularized by Alcoholics Anonymous, the vast majority of which emphasize reliance on God or a Higher Power to stay sober. We introduce and flesh out a typology of faith-based substance abuse treatment facilities, recovery programs, and support groups. This typology provides important background as we then move on to make an economic valuation of nearly 130,000 congregation-based substance abuse recovery support programs in the USA. We find that these faith-based volunteer support groups contribute up to $316.6 billion in savings to the US economy every year at no cost to tax payers. While negative experiences with religion (e.g., clergy sex abuse and other horrendous examples) have been a contributory factor to substance abuse among some victims, given that more than 84% of scientific studies show that faith is a positive factor in addiction prevention or recovery and a risk in less than 2% of the studies reviewed, we conclude that the value of faith-oriented approaches to substance abuse prevention and recovery is indisputable. And, by extension, we also conclude that the decline in religious affiliation in the USA is not only a concern for religious organizations but constitutes a national health concern.