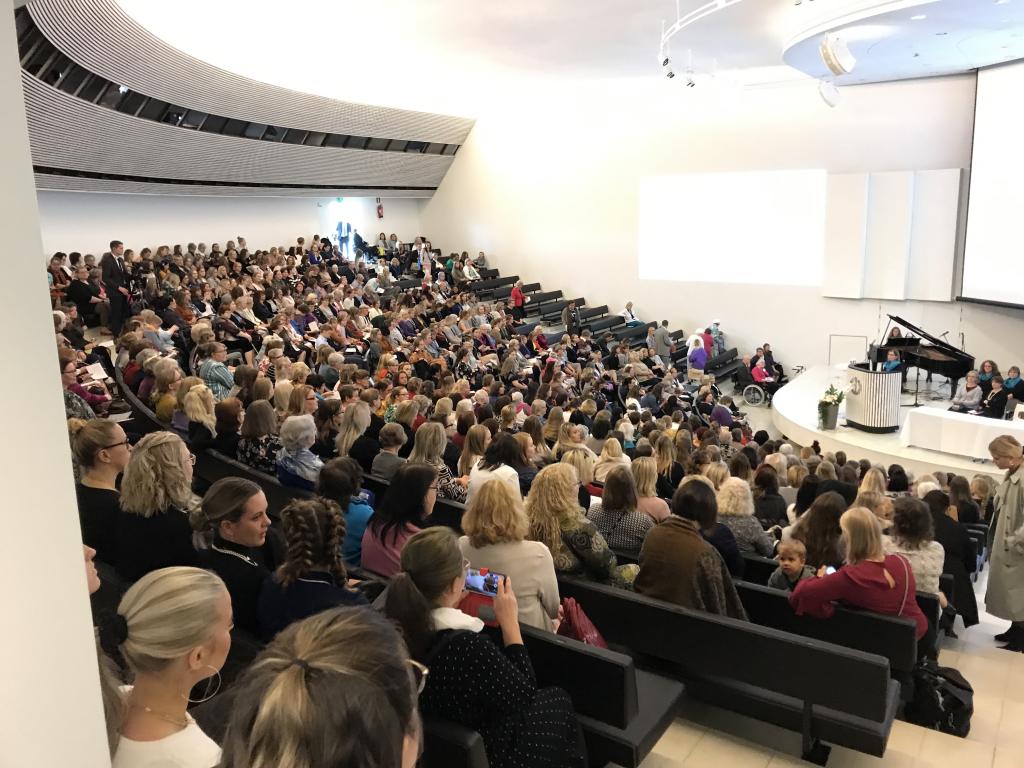 Friday night's fireside in Helsinki was much better attended than I had expected it to be, and it was held in a very nice modern chapel.  Wayne Crosby, of the Church Historical Department, spoke first.  He and a colleague are here for a couple of weeks doing oral histories with local members.  Brother Crosby was followed by Scott Gordon, the president of FairMormon.  I was the concluding speaker.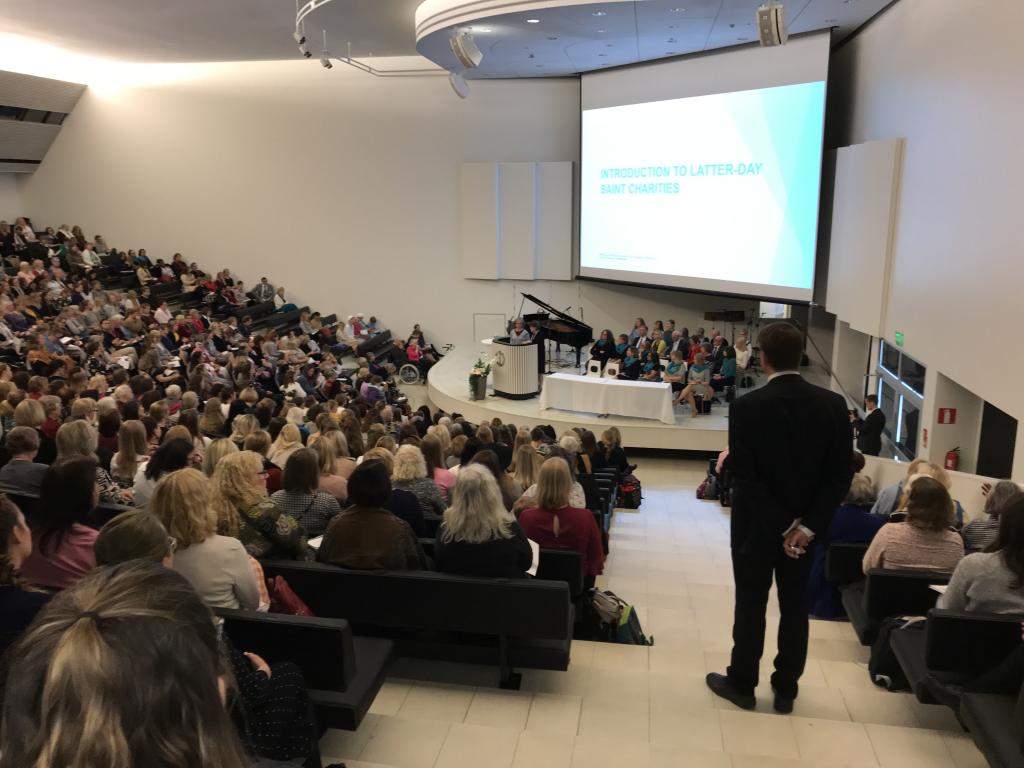 Today, we drove up through the beautifully green Finnish countryside from Helsinki to Tampere, Finland's second largest city, where a Latter-day Saint women's conference is being held.  Dr. Raija "Pini" Kemppainen, our host's wife, is one of those who put it together.  She was already here, but we brought a couple of other women up and Scott and I and Brother Crosby, also in the van, will be speaking to a gathering here tonight.  We didn't stick around for the conference, but we were there for a while.  I had some really interesting conversations there — for example, with a Latter-day Saint woman who is a graduate student in history at (I believe) the University of Helsinki.  We talked about women in history, some of the limitations of current approaches to Latter-day Saint historiography, and so forth.  Last night, I spoke with a Finnish woman who graduated from BYU and who is now studying for a graduate degree in English at the University of Helsinki, and with two other women whom I'm now trying to encourage to do some translation of important LDS scholarly works into Finnish.
We did a tiny bit of sightseeing and had lunch in downtown Tampere.  We were accompanied by two members of the Church from Talinn, Estonia.  One of them is a branch president there and the other is an Estonian Area Authority Seventy.  They will be with us in Estonia on Monday (?), as well.
I think that we'll pretty much repeat last night's Helsinki fireside tonight here in Tampere.  Then, tomorrow night, it will be something fresh — and Sharon Eubank will be on the program, as well.
Posted from Tampere, Finland