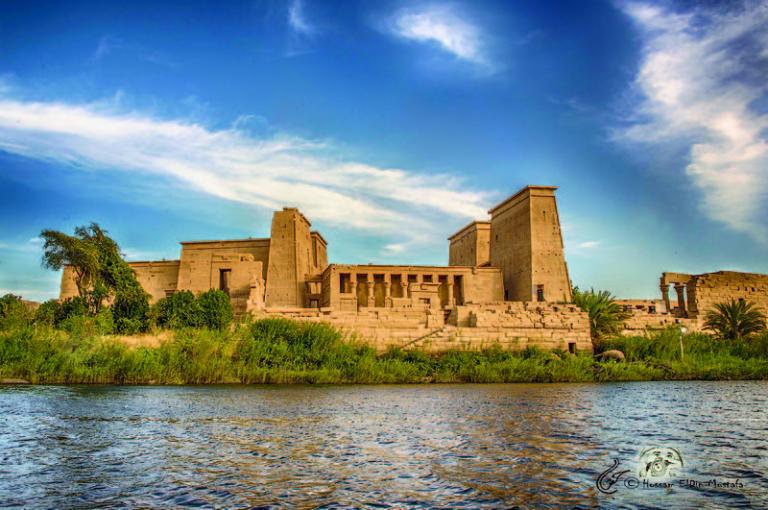 The Cruise Lady kindly sponsors our weekly Interpreter Radio Show, and I've worked with them for a decade or more, accompanying tours to Israel, Jordan, Egypt, the British Isles, Peru, the Mediterranean, and the Baltic Sea.  I like them.  And, now, the Interpreter Foundation's executive vice president, my friend Steve Densley, is affiliated with them.
So I think it appropriate here to mention a tour that Steve will be accompanying later this year, from 26 December 2019 through 6 January 2020.  Weather-wise, December is an excellent time to visit Egypt, and I think some of you may find this tour of interest:
The tour is called "Ultimate Egypt," and it includes not only the main highlights of that fantastic country — dreary and uninteresting things like the Great Pyramids, the Step Pyramid at Saqqara, the Sphinx, and the great Temple of Karnak — but also Alexandria, Christian and Jewish Old Cairo, Aswan, Luxor, a Nubian village, the temple of Isis at Philae, the Sultan Hasan Mosque, and the magnificent temples of Ramses II at Abu Simbel, as well as a multi-day cruise along the Nile River in Upper Egypt, with stops at such lesser-known but remarkable places as the temples of Edfu and Kom Ombo.  The energetic and very bright Steve Densley, J.D., will be the headliner on the tour this December, and, as a part of it, he will be giving a really fascinating set of lectures on ancient Egyptian temples from a Latter-day Saint perspective.  Also accompanying the group will be the Egyptian guide Hany Tawfeek, a friend of ours for quite a few years now.  When President Barack Obama and Secretary of State Hillary Clinton visited Egypt early in the Obama administration, it was Hany who was picked to escort them to the antiquities sites that they visited.
Incidentally, Hany Tawfeek will be speaking at Cruise Lady's Jordan Events Center — 9112 S. Redwood Road, West Jordan, Utah (behind the Cruise Lady office) — at 7 PM on Tuesday, 24 September 2019.  There's an entrance fee of $5 per person for these lectures.  Space is limited and advance registration is required.  Please contact Cruise Lady at 801-453-9444 or 888-707-4386 to register.  (Alas, I'll be unable to be there; I'll be in Finland that evening.)
If you can't make it to Egypt this year, by the way, the Interpreter Foundation will be involved with an Ultimate Egypt tour in December 2020.  Details are still being worked out, but feel free to mark that on your calendar and even to put your name on a list at Cruise Lady.  Brother Densley and I will probably be along for that one.
Finally, in case you haven't heard, Jack Welch — the legendary but real John W. Welch, originator of the old Foundation for Ancient Research and Mormon Studies (FARMS) — will be accompanying a
for Cruise Lady from 14 December 2019 through 21 December 2019.