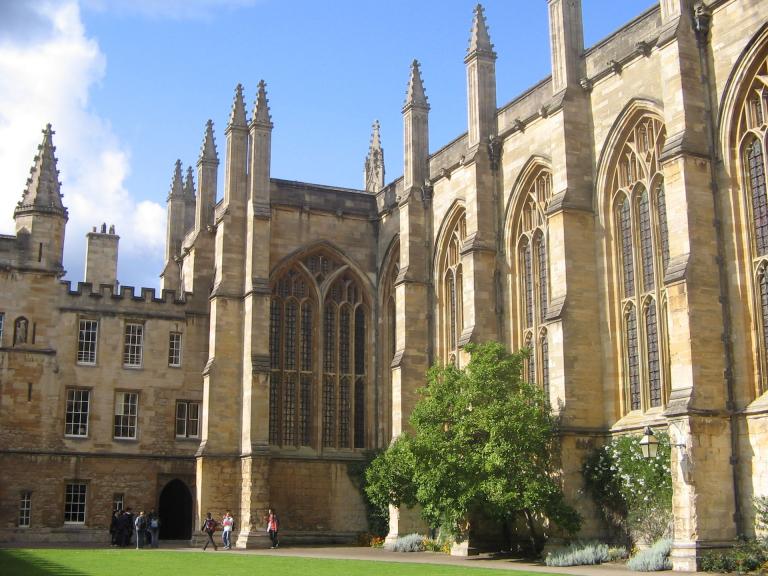 My wife and I are both serious Anglophiles.  In fact, we occasionally talk about trying to spend some relatively substantial post-retirement time — when I finally do retire — in England or somewhere else in the United Kingdom.  I've always been partial to academic centers (or centres) such as Oxford and Cambridge, or perhaps up in Scotland at St. Andrews.  (I've had week-long stays in each of the latter two.)
But I'll admit that I'm having second thoughts.
We also like to relax late at night, to distract ourselves from the day's frenetic activity, with the occasional good British mystery video.  However, you can learn a lot from such shows that you might rather have not known.
There are, it's now clear, some very, very dangerous places in Great Britain.  We've already been acutely aware, for example, from reading and seeing stories about Agatha Christie's Miss Jane Marple that Miss Marple's home village of St. Mary Mead — located in Downshire, which is later known as Radfordshire, which, according to the BBC, is now called Middleshire — is an extraordinarily risky place to live.  So we've checked St. Mary Mead off the list of possible places to stay.
And then there's the county of Midsomer, which straddles part of Berkshire and the northern portion of Hampshire.  We've watched many episodes of the ITV series Midsomer Murders, and we've become quite familiar with the bizarre crimes that frequently occur in the Midsomer county town of Causton and in the picturesque villages that surround it.  Pretty, yes.  But pretty deadly, too.  No thanks.
Finally, though, what about Oxford itself?
We've long been fans of the Inspector Morse detective series, and so, accordingly, we've also watched many episodes of its spin-offs, Lewis and Endeavour.  Thus, we've been appalled to learn how violent and dangerous Oxford and Oxfordshire are.  In particular, it's now clear that the faculty of the University of Oxford are an especially adulterous, fraudulent, and homicidal lot.
So that's not to say that we won't someday go and spend two or three months in Britain.  But we care about survival and self-preservation, too.  So, right now, I'm considering safer, more serene places.  Like somewhere in the neighborhood of the University of Chicago, say, or near the Johns Hopkins University in Baltimore.  Places where we stand at least some chance of not being poisoned or ending up at the bottom of a medieval well.