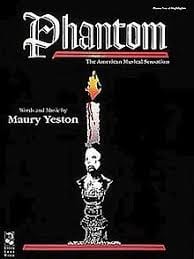 We had a quick but good trip down to St. George and Cedar City in southern Utah.  It included a session in the St. George Utah Temple, taking in a performance of Arthur Miller's The Price and a performance of Hamlet (by Mr. William Shakespeare or, at least, by someone writing under his name) in Cedar City, running into friends, staying with other friends, a fireside in Cedar City, visiting with a niece and her toddler-age youngest son, a really good Italian dinner, a very good Mexican lunch, an excellent breakfast of crepes made by a friend who lived for several years in France as the wife of an Air Force physician who later returned as a mission president, and so forth.
Life is often very good.
And after all of this we still got back in time to have a good Chinese meal with neighbors up at the Joy Luck Restaurant in Sandy City, followed by a performance of the musical Phantom at the Hale Centre Theatre not too far away.  (Jennifer Neff was very, very good tonight in the role of Christine Daäe.)  This Phantom, with music and lyrics by Maury Yeston and book by Arthur Kopit, is not to be confused with the much more famous Phantom of the Opera, by Andrew Lloyd Webber and others, although both are based upon, or at least inspired by, the 1910 novel The Phantom of the Opera by Gaston Leroux.  This one premiered in Houston, Texas, in 1991, while Webber's version opened in London in 1986.
From a previous blog post of mine:
I suspect that Brigham Young's tastes in theater may have been more overtly didactic than mine are, and we certainly disagree on his distaste for tragedies, but I'm grateful that he gave such strong support to drama from the very earliest days of Mormon settlement in Utah.  (So, too, is my wife, the theater major.)
"If I were placed on a cannibal island and given a task of civilizing its people," Brigham is said to have remarked, "I should straightway build a theatre."
And, very plainly, history and his actions bear him out on that claim.  Soon after they arrived in the Salt Lake Valley in 1847, the Latter-day Saints erected a temporary shelter made from tree boughs on a frame structure that came to be called "The Bowery."  It stood on the southeast corner of what we now know as Temple Square.  The forerunner of the Tabernacle, it was used for religious services — but also for concerts, plays, and dances.
In 1853, not much more than five years after the arrival of the Mormon pioneers in the valley, Salt Lake City's Social Hall was formally dedicated.  The non-Mormon lawyer and federal territorial official Benjamin G. Ferris (1802-1891), a native of New York who was no friend to Mormonism, compared the theatrical performances held there favorably to dramatic presentations along the eastern seaboard.
Thereafter, in 1862, Brigham Young dedicated the Salt Lake Theatre, which was one of the finest theater buildings of its time anywhere in the United States.
"Upon the stage of a theater," said Brigham, "can be represented in character, evil and its consequences, good and its happy results and rewards; the weakness and the follies of man, the magnanimity of virtue and the greatness of truth. The stage can be made to aid the pulpit in impressing upon the minds of a community an enlightened sense of a virtuous life, also a proper horror of the enormity of sin and a just dread of its consequences. The path of sin with its thorns and pitfalls, its gins and snares can be revealed, and how to shun it" (Discourses of Brigham Young, 243).