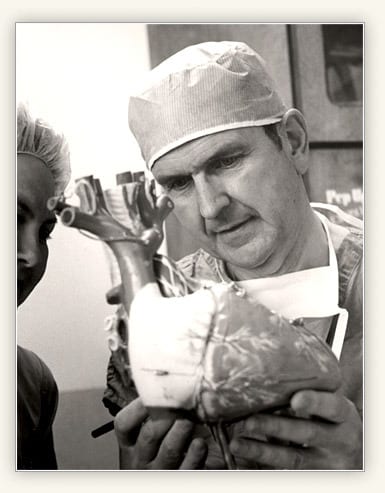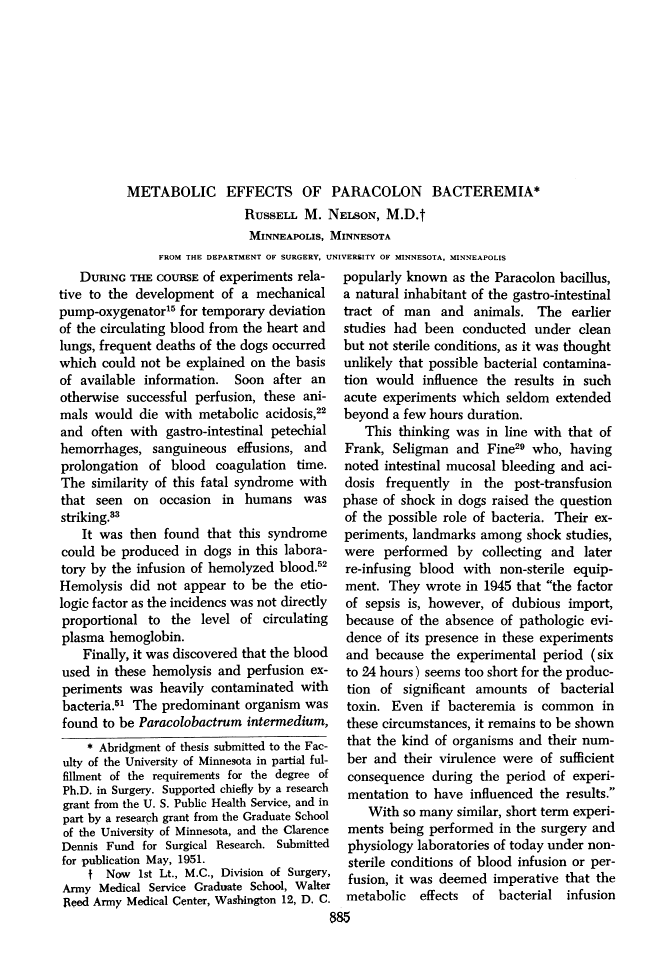 I had a few spare seconds, and so I found an article in the 1951 Annals of Surgery by one Russell M. Nelson, M.D., that was based upon research that he had undertaken while working on a second doctorate, this one a Ph.D., at the University of Minnesota.  You can inspect it here:
Russell M. Nelson, "Metabolic Effects of Paracolon Bacteremia," Annals of Surgery 134:5 (November 1951): 885-896.
If you're interested, you can also look for such things as
R. M. Nelson and C. Dennis, "Some effects of paracolon bacteremia," Proceedings of the Society for Expermental Biology and Medicine 76/4 (April 1951): 737-8.
Clarence Dennis, Dwight S. Spreng, Jr., George E. Nelson, Karl E. Karlson, Russell M. Nelson, John V. Thomas, Walter Phillip Eder, and  Richard L. Varco, "Development of a Pump-oxygenator to Replace the Heart and Lungs: An Apparatus Applicable to Human Patients and Application to One Case," Annals of Surgery 134:4 (October 1951): 709-721.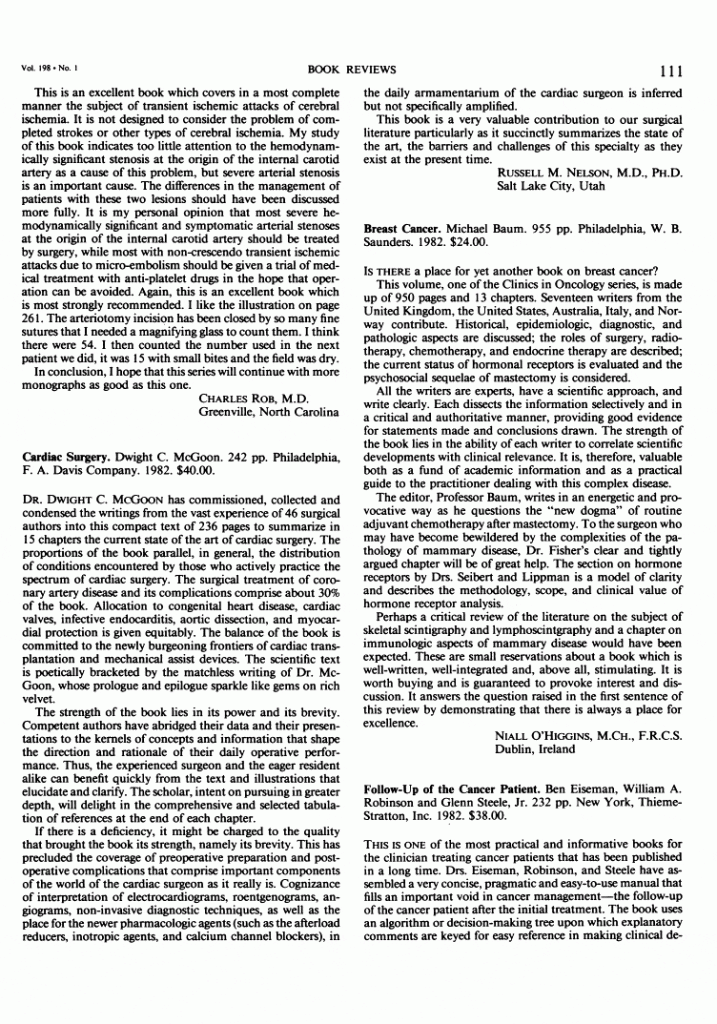 You might also find this worth a glance:
Russell M. Nelson, review of Dwight C. McGoon, Cardiac Surgery, in Annals of Surgery 198:1 (October 1983): 111.
In early April 1984, roughly six months after the above review appeared, Dr. Nelson was called to serve for the rest of his life as an apostle within the Church of Jesus Christ of Latter-day Saints.  For many years, he was a member of the Council of the Twelve Apostles.  Since January 2018, he has been the President of the Church.
It occurred to me that some might find these materials of interest.  I have certainly not conducted an extensive search, and what I display here makes no pretense of being an exhaustive bibliography.
***
Here are some other miscellaneous science-related links:
"Former NASA scientist says they found life on Mars in the 1970s"
"Interstellar comet fits right in with our solar system"
"How the second known interstellar visitor makes 'Oumuamua seem even odder: New observations show that 2I/Borisov looks like a comet, just what astronomers expected"
Every once in a while, I like to cheerfully remind everybody that some sort of doomsday is on its way.  Here's one charming possibility:
"Preparing For an Inevitable CME"