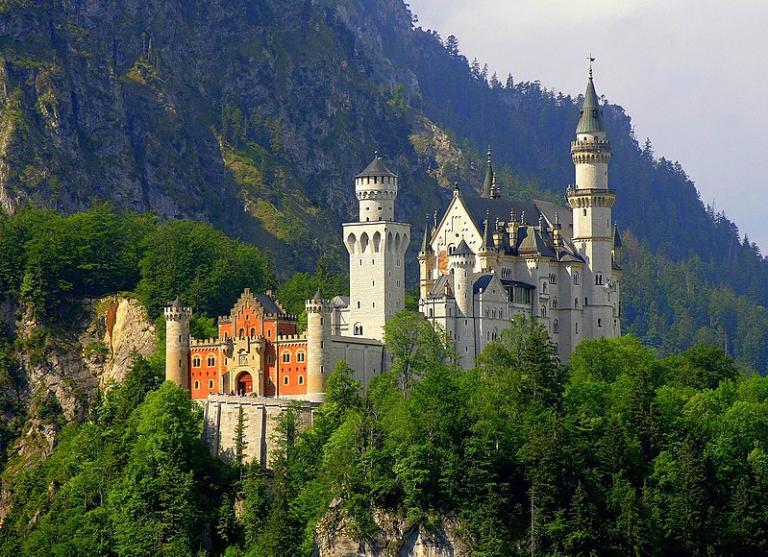 I'm told that two spots have unexpectedly opened up on the Cruise Lady tour that I'll be leading next June to the Oberammergau Passion Play and to several beautiful and historic spots in Germany and Austria. (See "Four centuries of Christian devotion in a small Bavarian town.") I'm looking forward to this tour very, very much, and I invite you to consider joining us. If you're at all interested, though, you had better sign up quickly. Once the two open places are filled, that will be it. (There is, I'm informed, a slight chance that the company might be able to finagle two additional spots, for a total of four, but that's far from assured.)
From 4 July to 13 July, my wife and I will be accompanying a Baltic cruise through the Cruise Lady company. This will be fun. It's a beautiful and fascinating area, and I was back briefly in Finland and Estonia just a couple of months ago. We'll visit the Pergamon Museum in Berlin and the Vasa Museum in Stockholm — for the latter of which, as a descendent of Danish and Norwegian grandparents, I have a very special, umm, fondness — and the great city of St. Petersburg (formerly Leningrad). We'll spend time in Helsinki and in the wonderful "old city" of Tallinn, Estonia. And so on and so forth. There are, I'm told, several spaces still available on this cruise.
My wife and I won't be going to Israel and Egypt and/or Jordan this next summer. We've been there and done that every year for ten or twelve years running, always at the same time (end of April and/or beginning of May), and sometimes more than once annually, and we just decided that we would like to take a break. Barring unforeseen developments, though, we'll be back at it again come April/May 2021. How long we'll continue to do it thereafter, though, I simply don't know. So, if any out there have thought of visiting the Holy Land and/or other places in the Middle East with me, you might not want to put it off forever.
I might mention, though, that our friend (and Interpreter Foundation executive vice president) Steve Densley and our Egyptian friend Hany Tawfeek will be accompanying an "Ultimate Egypt" tour from 26 December 2019 through 6 January 2020 that I highly recommend. My wife and I love Egypt. We lived there for the first four years of our marriage. It's an inexhaustibly interesting place to visit, and December/January is a good time to go because the temperatures are reasonable.
And, just to be clear: I am not paid to accompany these tours. My food and lodging and travel expenses are covered — I'm not independently wealthy, and couldn't/wouldn't do them, otherwise — but I don't make any profit from them. Why, then, do I do them? Perhaps because I'm mad. But what I tell myself is that I love these places. I love seeing them myself, as often as possible, and I really, really, really love to introduce people to them and to tell people about them. I'm a teacher, and these places are the best classrooms I can imagine.