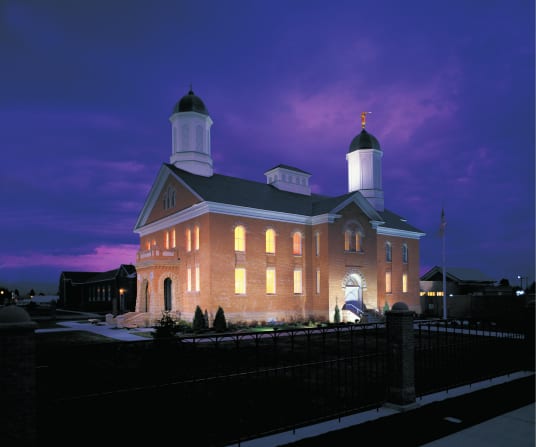 The 10 November 2019 edition of the Interpreter Radio Show featured Terry Hutchinson, John Gee, and Kevin Christensen. The first hour of their discussion covered the textual history of biblical manuscripts. In the second hour, they had a roundtable conversation about the upcoming Come, Follow Me lesson #47 on 1–3 John and Jude. The entire program is available at no charge and with all commercial and other interruptions removed on the website of the Interpreter Foundation:
Interpreter Radio Show — November 10, 2019
If you want to listen only to the Gospel Doctrine discussion, an Interpreter Radio Roundtable for Come, Follow Me New Testament Lesson 47, "God Is Love," covering the books of 1–3 John and Jude has been excerpted for your listening pleasure and edification. The panelists for this roundtable were, once again, Terry Hutchinson, John Gee, and Kevin Christensen. All commercial and other breaks have been removed, and there is, of course, no charge for listening:
Audio Roundtable: Come, Follow Me New Testament Lesson 47 "God Is Love" (1–3 John and Jude)
***
"Church Releases New Missionary Handbook: 'Missionary Standards for Disciples of Jesus Christ' replaces 2010 version"
"Doors Open for Public Tours of the Arequipa Peru Temple"
"Church Celebrates Milestone in Vietnam: Official certification granted under the Law on Belief and Religion"
***
This is a pleasant little piece:
"23 Rare Photos of Elder Renlund That Will Make You Love Him Even More"
***
I'm very happy that this time of the year is coming around again:
"2019 Christmas Initiative Encourages Service 'One by One': 'Light the World' global effort in its fourth year"
And I enjoyed the not quite two-minute-long Las Vegas Review Journal video that accompanies this little article:
"In Vegas, Donny Osmond Helps Reveal #LightTheWorld Giving Machine"
This effort should provide a steady flow of rich materials from now through the (ugh!) holiday season for your Christopher Hitchens Memorial "How Religion Poisons Everything" File.
***
This is really pretty remarkable. It's fascinating to learn that Brigham Young University has actually served as an aspirational model for Reverend Falwell's school. I wonder, though, whether everybody at Liberty University would concur that the recent BYU-Liberty game was really a contest between two "Christian schools." But it was nice that they prayed together after the game. That's not exactly common, I should think:
"Jerry Falwell's mission to build Liberty University into academic, athletic powerhouse highlighted in video during BYU game: Video includes clips from Saturday's BYU-Liberty game"
"BYU, Liberty Football Teams Play—and Pray—Together in First Game Between Christian Schools"