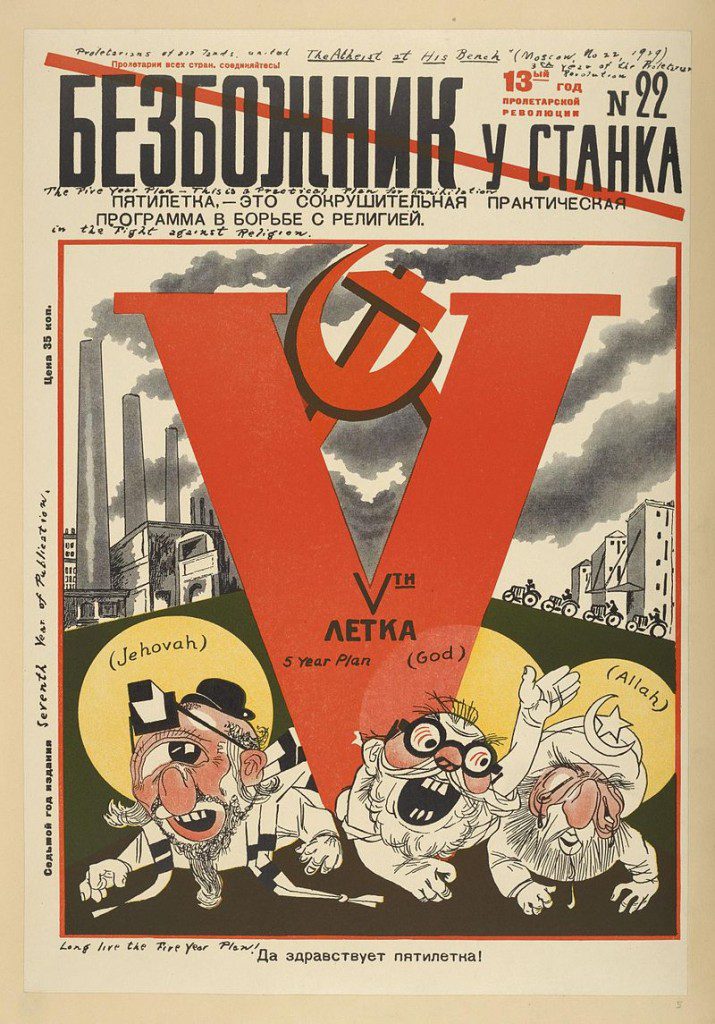 I've been challenged repeatedly over the years by people attempting to equate Islam with Communism and/or Nazism, and by others, from a different perspective, who try to argue that Stalin and Mao and folks like that really weren't atheists, or that their atheism had nothing to do with their programs of mass murder, and/or that Adolf Hitler was actually a devout Catholic and beloved of the Catholic Church, so that, once again, the Holocaust can be — as it must be! — laid at the feet of devout theists. And etc.
Good grief.
If religion would only disappear, we'd all live in peace, love, and brotherhood? Check out the historical record of such officially atheistic regimes as Stalin's Russia, Mao's China, Enver Hoxha's Albania, Pol Pot's Cambodia, and Castro's Cuba, or, for that matter, of Citizen Robespierre's revolutionary France, and try telling us that with a straight face. Hitler represents a more complex (and perhaps altogether incoherent) case, but certainly his dismissal of humankind as "a ridiculous cosmic bacterium" (ein lächerliches kosmisches Bakterium) doesn't exactly scream orthodox Christianity, or even theism. (He seems to have been a Social Darwinist, having imbibed the ideology that, some are now arguing, also strongly colored the First World War in which Corporal Hitler served, as well as his own World War II.)
That crimes have been committed in the name of religion, and specifically in the name of Christianity, is a sad fact that I would never deny. But the mass murders and genocides of the twentieth century dwarf them all and were overwhelmingly committed by people who were explicit and insistent about their atheism (or, in the case of Adolf Hitler and the Nazis, who were at the very most vaguely theistic but who were essentially pagan and deeply anti-Christian and merely used theistic language for occasional public relations purposes).
None of this proves theism true or atheism false, of course, although it does suggest that certain forms of atheism have been among the most powerful engines of evil in recorded history. And history shouldn't be misrepresented for ideological advantage.