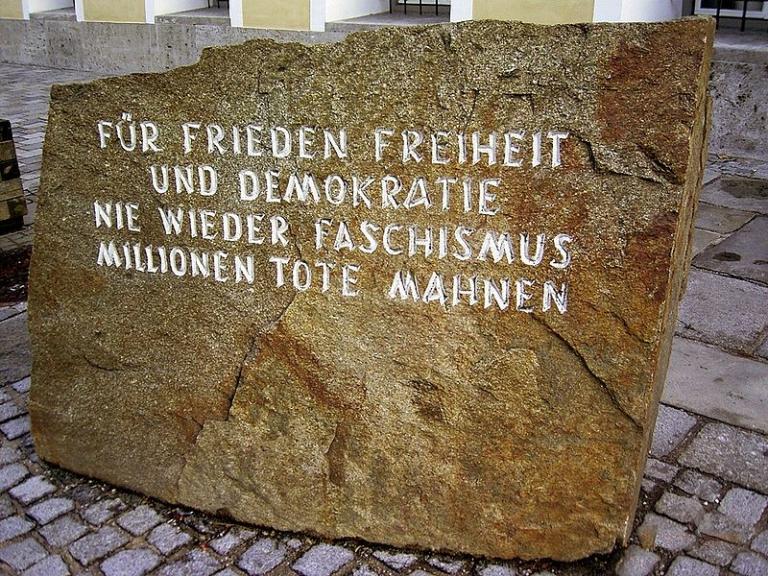 Many years ago, I participated for two successive years in an international and interreligious "trialogue" that involved roughly ten scholars each from the Jewish, Christian, and Islamic traditions.  It had already been going for at least a year when I was asked to join in it.  The first year that I particpated was in Graz, Austria.  The next year was in Jerusalem, including a day in BYU's Jerusalem Center for Near Eastern Studies.  I'm not sure that the "trialogue" group ever met again after that.
During the time that we spent in Graz, I noticed a well-dressed man who attended all of our meetings but never said a word.  It took me several days to figure out that he was a security officer, well armed, from either the Graz police or the Austrian national government.  (I can't remember which.)
One of the people in the group with whom I had hit it off well was a rabbi who was teaching Jewish studies at the time at Emory University in Atlanta.  Since we both spoke German, we befriended the security guy and, at the end of the several-day conference, he offered to take us around for a couple of hours to some religiously significant sites in Graz — including, quite emotionally for my colleague, the place where the synagogue of Graz had been destroyed during Kristallnacht ("The Night of Broken Glass") in November 1938.
We learned that our security friend had been assigned for several years to unobtrusively guarding religious events and religious places in Graz.  That's why he had been with us for several days.  So, although he himself was a fairly standard (that is, slightly observant) Austrian Catholic, he had become a sort of expert on bar mitzvahs, Yom Kippur observances, Ramadan iftars, Jewish and Muslim funerals, and the like.  Graz is located in the southeast of Austria and, because of its location, was at that time seeing a large influx of refugees from the Balkans.  Authorities were concerned about the concomitant rise of anti-Islamic bigotry, as well as about lingering anti-Jewish prejudice among neo-Nazis and their ilk, and about possible strife between intersecting Jews and Muslims.
Sadly, such concerns are still with us.