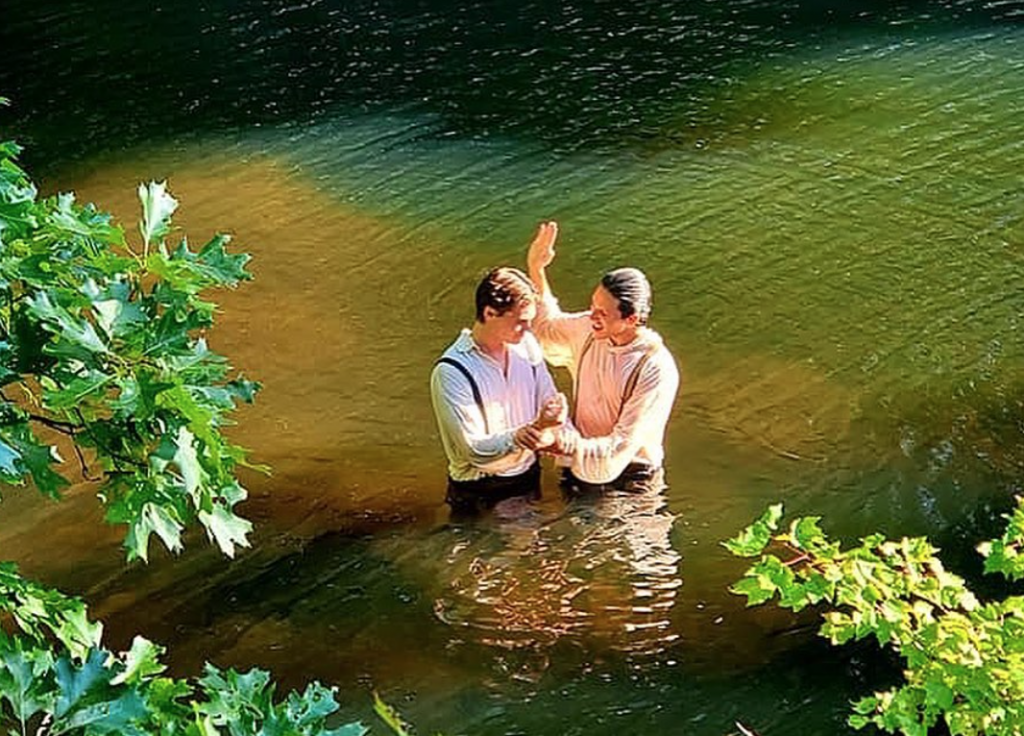 Yesterday, I pronounced December to be "Giving Month."  Well, 3 December 2019 is officially "Giving Tuesday."  The idea evidently originated in 2012 as a response to the commercialism of "Black Friday" and "Cyber Monday":
GivingTuesday: A Global Generosity Movement | December 03, 2019
***
With that in mind, I have an important and somewhat urgent announcement:
I have just created a year-end fundraiser for the Interpreter Foundation on Facebook:
https://www.facebook.com/daniel.peterson.3701
Of course, you must be on Facebook to use this particular method of donating.
Donations given tomorrow — on Tuesday, 3 December 2019 — have the potential of being matched.  That is, if you give $20,000, Facebook will kick in $20,000 to match your donation.  If you give a dollar, Facebook will also contribute a dollar.  The odds of our getting the matching amount are, I admit, not great.  (Facebook will only match up to the first $7 million given, worldwide.)  But it's a worth a try.  And, anyhow, even unmatched donations will be of great assistance to us.  Thanks in advance!
But when, exactly, does "Tuesday" begin for Facebook's purposes?  When does it end?
Here's an official explanation from Facebook itself:
Facebook's match for GivingTuesday 2019 begins at 8:00 AM Eastern Time (5:00 AM Pacific Time) on Tuesday, December 3, 2019. 
Donations are matched dollar for dollar on a first-come, first-served basis until $7,000,000 USD in eligible donations are made on Facebook.

Any US-based 501(c)(3) nonprofit eligible to receive donations on Facebook can be matched.

Facebook will match up to a total of $100,000 per nonprofit organization. 

Each donor can have up to $20,000 in eligible donations matched on GivingTuesday.

We cover processing fees so that when you donate using Facebook's payments platform to a nonprofit organization, 100% of your donation goes to support the cause you care about.
The timing is just a little bit awkward for those of us who live in the American West, but hope springs eternal.
***
However, I don't want to overhype "Giving Tuesday."  Charitable causes across the United States are trying to get Facebook's matching funds.  Many will be poised for action at 8 AM Eastern Time on Tuesday, and, overwhelmingly, they will fail.  We probably will, too.  But donations great and small will still be helpful.  And, in fact, not just helpful.  They're our life blood.  They're essential to our functioning.
Last year was the first time that I put up a fundraiser on Facebook.  Candidly, I had never thought of the possibility before.  And I was late to the party.  Mine went up after Giving Tuesday was completely past and gone.  But I was amazed at how effective a fundraising tool it was (among the others that we use).  Between my Facebook fundraiser and my wife's, I believe that we brought in over $5000.  For a small operation such as the Interpreter Foundation, which is mostly staffed by volunteers (including me and my wife), that's not pocket change.
So, even if you miss the matching period, please consider making a donation through Facebook.  I've set the Facebook fundraising period to run through 31 December 2019.  Or donate in some other way.