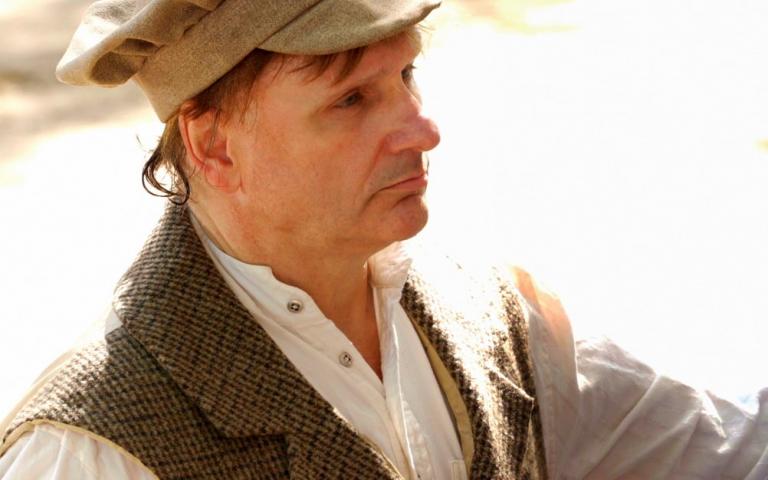 We're rapidly approaching Christmas 2019.  As I write, there are only 23 shopping days remaining until The Big Day.
Shopping!  I couldn't possibly be more thrilled.
If you're like me and you really don't need a whole lot more stuff — and if, when you do need something, you're generally able to just go get it, which is what you typically do — the magic of finding toys under the tree is largely gone.  It's still fun to give things, though.  And to serve others.  And common sense and even social scientific studies confirm that there is immense joy to be had in doing so.  In fact, giving and serving guarantee happiness just about as surely as anything else that we can do in this life, and far more than most things that we spend our days doing.
Frankly, though, many of the people to whom we give stuff don't really need many more "things" themselves.
So, in an attempt to be helpful, I offer here some of my own preferences or choices.  There are scores, indeed hundreds and thousands, of other worthy places.
First of all, the Church of Jesus Christ of Latter-day Saints is again sponsoring its #Light the World campaign.
I also strongly recommend service through, and gifts to, LDS Charities, which has been doing good work all around the world:
The Church has also launched JustServe, which I highly, highly commend to your attention.  Although it is sponsored by the Church, it isn't specifically oriented to Latter-day Saints.  Please, where appropriate, call it to the attention of others in your community:
Among the myriad of other great organizations doing good nationally and internationally, here are two that have specifically caught my attention and that of my wife, and which I commend to your notice:
Bountiful Children's Foundation (formerly the Liahona Children's Foundation)
Operation Underground Railroad
I would be remiss in my duties as its president and as a committed believer in its mission not to mention the Interpreter Foundation.  We are a very lean and quite efficient operation, almost entirely run and staffed by volunteers and making most of its products available for free or at cost, but our basic, regular expenses still run approximately $8000 per month, on average — which doesn't take into account our very ambitious but somewhat autonomous Witnesses film project — and the funds to cover those expenses must inescapably come almost entirely from donations.
We're not — contrary to the jubilant and absurdly confident declarations of certain anonymous internet detractors — in a perilous financial condition.  Nor anywhere near to being in one.  But that's because of the generosity of many in our audience.  We depend upon continuing contributions.
So, if you have enjoyed or benefited from anything we do, please consider making a donation.  No matter how small it may be, we appreciate it — and it will be effectively used.
Donating to the Interpreter Foundation
Finally, are you aware of AmazonSmile?  As we move ever deeper into the Christmas shopping frenzy, please don't forget this marvelous opportunity to give to your chosen cause — whether that's the Interpreter Foundation or any of the hundreds or thousands of other eligible charities that you might prefer — merely by shopping and at absolutely no cost to yourself.
Donate to Interpreter via AmazonSmile Purchases
How to Use AmazonSmile to Make Donations
Really.  Everybody ought to do whatever online Amazon.com purchasing they do through AmazonSmile.  There's really no sound reason not to do so.
The amount that you will be giving through AmazonSmile will be small, unless you're much, much more of a Christmas shopper than I am.  But, if enough people do it, the cumulative results are potentially quite significant.  Remember, though, that, because it costs you nothing at all — the money that goes to charity from AmazonSmile is actually Amazon's, not yours — you also receive no tax deduction for "giving" through AmazonSmile and you cannot think of it as part of your charitable giving.  Using AmazonSmile should be absolutely basic for you.  If you want to actually give a real gift, that gift should be on top of what you regularly do via Amazon.
We're nearing the end of 2019.  If there are ever times where it is especially appropriate to think about charitable giving, certainly December (for Americans, anyway) is one of them.