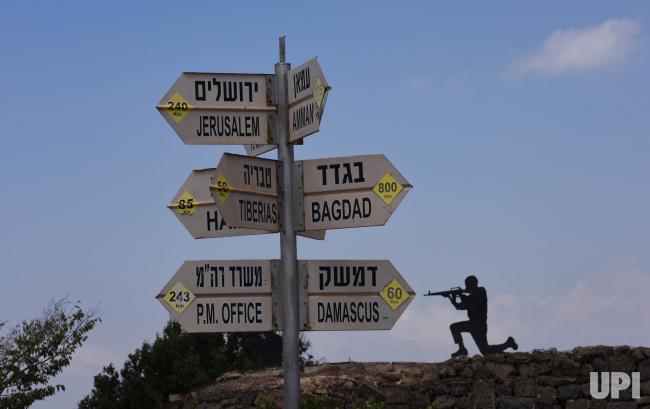 I posted a light item yesterday ("A couple of songs from my first residence in the Middle East") about my first stay in the Middle East, which occurred way back in the first half of 1978. (That was 42 years ago. Forty-two years! As the saying goes, I didn't realize that getting old would take so little time.)
Anyway, I might as well continue a little bit in that nostalgic and autobiographical vein.
I grew up in California, in a family on the fringes of the Church of Jesus Christ of Latter-day Saints, with a marginally active mother and a non-member father. Like most Latter-day Saints of the time and, for that matter, like most Americans of the period, I was naturally, almost instinctively, an admirer and an enthusiastic supporter of Israel.
At this point, it seems appropriate to cue the dramatic 1960 theme from the film Exodus, which centered on the founding of the modern State of Israel and which starred, among others, Paul Newman, Eva Marie Saint, Sir Ralph Richardson, Peter Lawford, Lee J. Cobb, and Sal Mineo:
The Exodus theme became an enormous hit, perhaps especially at the hands of the pianists Ferrante and Teacher:
Here are the famous lyrics that Pat Boone, famously Christian and an ardent supporter of Israel, wrote for the music:
This land is mine, God gave this land to me
This brave and ancient land to me
And when the morning sun reveals her hills and plain
Then I see a land where children can run free
So take my hand and walk this land with me
And walk this lovely land with me
Though I am just a man, when you are by my side
With the help of God, I know I can be strong
Though I am just a man, when you are by my side
With the help of God, I know I can be strong
To make this land our home
If I must fight, I'll fight to make this land our own
Until I die, this land is mine
I grew up with the romantic image of tiny democratic Israel's heroic fight to survive firmly fixed in my consciousness. And I grew up the son of a sergeant from the Eleventh Armored Division of General Patton's Third Army, a man who had been personally involved in the liberation of the Nazi concentration camp at Mauthausen, a father who earnestly charged me, even as a child, never to forget what had happened in such places. I was, to put it mildly, profoundly sympathetic to Zionism. And, in those days, Israel represented an outpost of Western values in a sea of Soviet-sympathizing Arab tyrannies.
Like many Americans, I was glued as much as possible during the famous Six Day War of 1967 to television coverage of Israel's dramatic military victories over the combined forces of Egypt, Jordan, and Syria, and to Foreign Minister Abba Eban's magnificent rhetoric at the United Nations Security Council. I was inspired. I recall even fantasizing about settling someday in Israel.
To be continued.