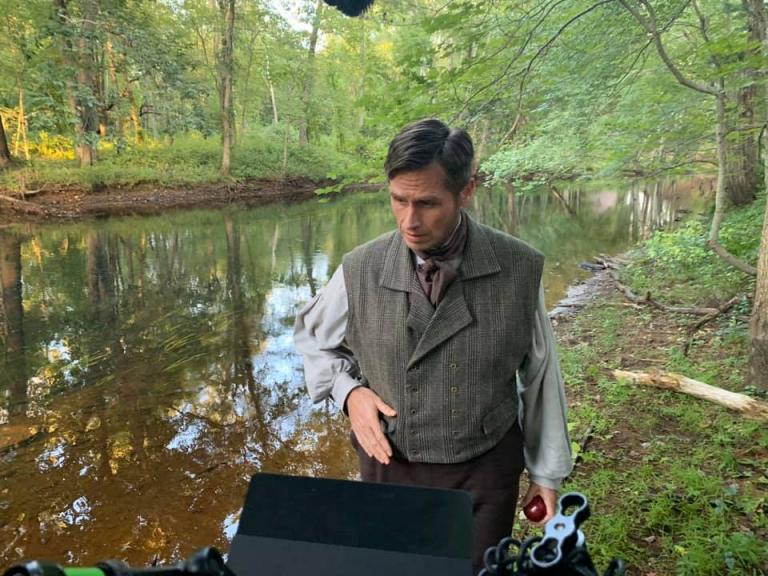 An important and still relatively recent contribution to the literature on the history of the Restoration is Susan Easton Black and Larry C. Porter, Martin Harris: Uncompromising Witness of the Book of Mormon (Provo: BYU Studies, 2018). Herewith, I begin an effort to write up my notes from reading the book:
First, from John W. Welch, in the Foreword:
The one constant and dominant theme of this biography is Martin's unfailing affirmation of what he saw and heard, together with Oliver Cowdery and David Whitmer, on a day near the end of June 1829, in a stand of trees not far from the Peter Whitmer home in Fayette, New York. During his years of absence from the main body of Saints, he never wavered in his testimony of the angel and the plates. (ix)
But now from Professors Black and Porter themselves:
Sifting through the new data and validating well-known information has helped us better understand Martin's bursts of religious zeal, unpredictable foibles, unchecked bitterness, and need for limelight. . . . It tells of a businessman whose fascination with worldly honors, flirtations with apostasy, and pride nearly cost him the joy of his later years in the west. (xiii)
After his limited military service [in the War of 1812], Martin returned to Palmyra [New York]. Palmyra historian Thomas Gregg wrote of Martin's circumstances at that time, "None in all that neighborhood were more promising in their future prospects than [Martin Harris]. In the Palmyra Courier, James H. Reeves maintained, "Until he had arrived at the age of thirty-five years [i.e., until roughly the time that Joseph Smith and the Book of Mormon entered into his life], [Martin] was an industrious, hard-working farmer, shrewd in his business calculations, frugal in his habits, and what was termed a prosperous man in the world." (43)
For his character, attainment, and growing wealth, he was spoken of as "an honest, industrious citizen." (46)
The quotation in that latter passage comes from what is often counted as the very first anti-Mormon book: Eber D. Howe, Mormonism Unvailed: or, a Faithful Account of That Singular Imposition and Delusion, from Its Rise to the Present Time (Painesville, Ohio: By the author, 1834), 13. It can, accordingly, scarcely be charged with undue sympathy for those connected with the early days of the Church of Jesus Christ of Latter-day Saints.