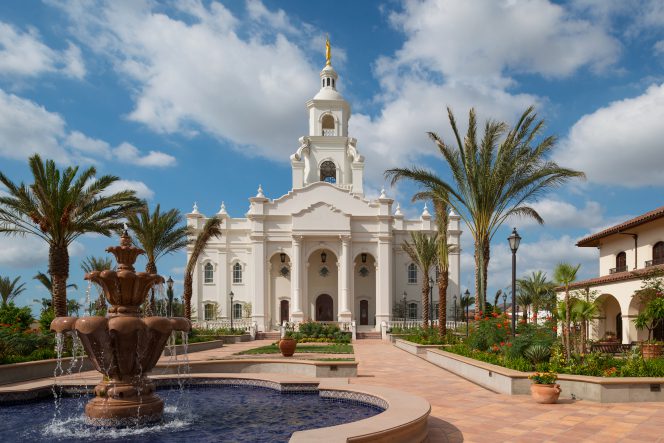 Are you aware of the range of materials that the Interpreter Foundation produces in support of teachers and students in the Gospel Doctrine classes of the Church of Jesus Christ of Latter-day Saints and, even more importantly, to support scripture study in the home?
Here are some examples. All of this is available at no charge:
Come, Follow Me Book of Mormon Lesson 4: January 20–26 "Armed with Righteousness and with the Power of God" 1 Nephi 11-15
Audio Roundtable: Come, Follow Me Book of Mormon Lesson 5 "I Will Prepare the Way before You" 1 Nephi 16-22
The Interpreter Radio Roundtable for Come, Follow Me Book of Mormon Lesson 5, "I Will Prepare the Way before You" on 1 Nephi 16-22 is now available at the link above. The panelists for this roundtable were Neal and Jasmine Rappleye, Stephen O. Smoot, and Hales Swift. This roundtable was extracted from the 5 January 2020 broadcast of the Interpreter Radio Show. The complete show has stripped of commercial interruptions and archived, and may be heard at https://interpreterfoundation.org/interpreter-radio-show-january-5-2020/.
"Come, Follow Me — Study and Teaching Helps: Lesson 5, January 27 – February 2: 1 Nephi 16-22
Jonn Claybaugh has begun contributing these to the website of Interpreter. Coincidentally, I received the following information in my email just yesterday from the folks at
Cruise Lady: Latter-day Adventures
:
Cruise Lady: Latter-day Adventures is pleased to announce that Jonn Claybaugh has joined the ranks of its illustrious headliners! Jonn has directed a number of tours to the Holy Land, Church history sites, and the Lands of the Book of Mormon in Central America. He and his wife Judy have six children and 23 grandchildren. He served a mission in Argentina, and received degrees from Cal State San Bernardino (BA in Spanish) and BYU (Master's in Educational Administration). Jonn recently retired after 35 years teaching seminary and institute in California and Utah; his last 14 years as assistant director of the Orem Institute (at Utah Valley University). He also taught at BYU and was a Church curriculum writer for a number of years. Jonn's callings have included mission president in Costa Rica, counselor in a stake presidency, and bishop. In 2018 he and Judy returned from a mission in the Tijuana Temple.
And these two new items from Dr. Hales Swift have also recently gone up on the website of the Interpreter Foundation:
"The Sacred Topology of the Vision of the Tree of Life (1 Nephi 8-10)"
A Video Supplement for Come, Follow Me Book of Mormon Lesson 3: "Come and Partake of the Fruit" (1 Nephi 8-10)
"What are Hard Hearts in the Scriptures? (1 Nephi 15)"
A Video Supplement for Come, Follow Me Book of Mormon Lesson 4: "Armed with Righteousness and with the Power of God" (1 Nephi 11-15)