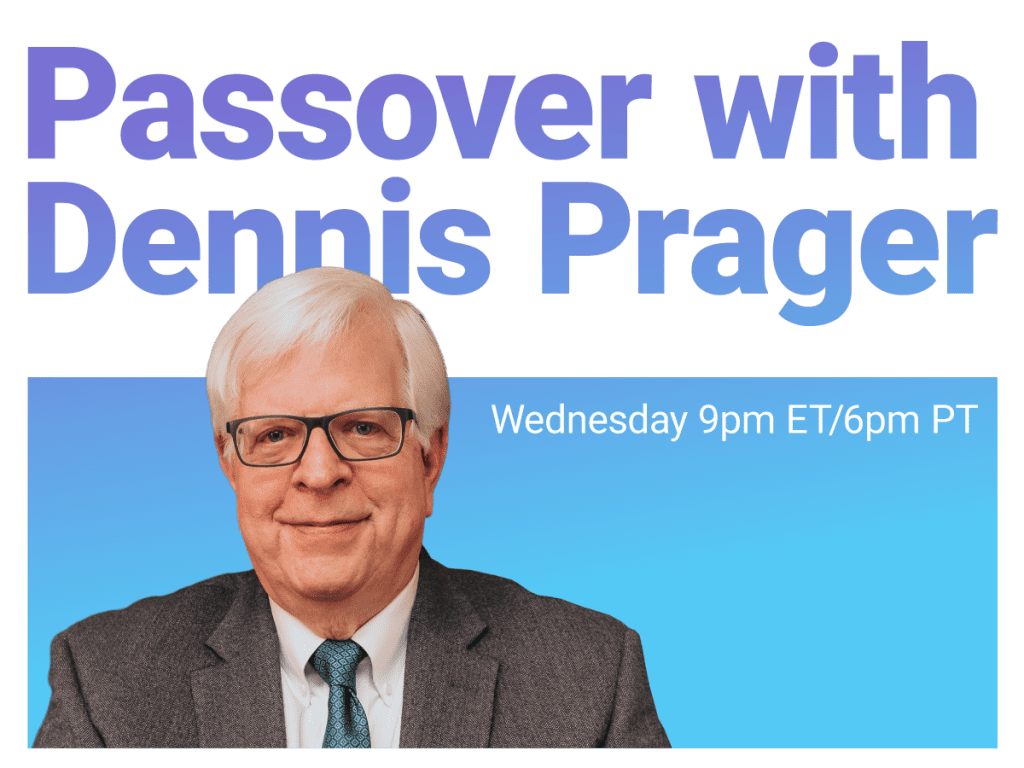 I hope that he and "Prager University" won't mind my stealing the image above and the text below, but I thought that some of my readers might be interested in watching this tonight (Wednesday night) or even in joining in. I myself have led several Passover Seders for family and friends and ward members over the years, and I find considerable meaning in it. I wouldn't be terribly upset if it became something of a common practice for Christians to celebrate Passover. Of course, I'm a believing Latter-day Saint and Dennis Prager is a committed Jew, so we see the Passover and its rituals a little bit differently, but not altogether incompatibly. For me, Passover is a great scriptural teaching device, not only for the story of Moses and the exodus of the Children of Israel from Egypt but — and this is where Mr. Prager and I would part company — for the narrative of Easter, the Atonement, and the Resurrection of Jesus. We would both agree, though, that Passover is a rich story of divine liberation from bondage.
Dear Friend,
With so many of us confined to our homes this holiday season, I want to extend an invitation to all of you to join me for a virtual Passover Seder tonight at 6 p.m. PT/ 9 p.m. ET.
You can tune in live for this very special event on PragerU's Facebook and YouTube channel, or on our website at PragerU.com/passover.
You're welcome to watch and learn as I explain the meaning of the rituals, but if you want to participate along, you'll need the standard Passover accoutrements (one per person in your household):
1) Matzo
2) Salt water
3) Parsley
4) A hard-boiled egg
5) Horseradish
6) Charoset — a mix of nuts, raisins, and honey
7) Haggadah
I hope to see you there as we celebrate Passover together.
***
On a very different note, this story is worth noting, and it might be of especial value for the xenophobes and nativists and anti-Semites and Holocaust-deniers who have been inexplicably writing to me today. (It's not even Adolf Hitler's birthday yet — that comes on 20 April, and 30 April is the anniversary of his death; Franklin Roosevelt died on 12 April 1945 — so I'm not at all sure why they've been so active today of all days. Is there some other anniversary that I'm missing?) Anyway, is there a pattern here? Should anti-immigrationists perhaps appreciate the sacrifice being made?
"Eight U.K. Doctors Died From Coronavirus. All Were Immigrants."