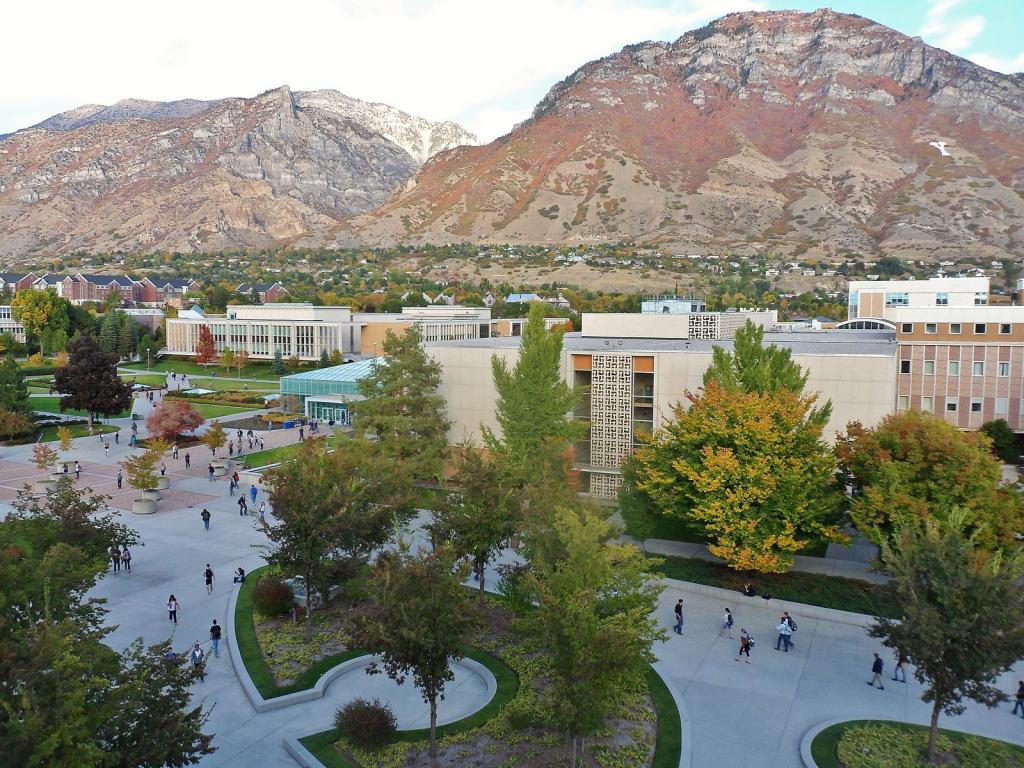 Indignant critics of the Church of Jesus Christ of Latter-day Saints found renewed reason for indignant criticism of the Church when they learned that Brigham Young University in Provo, along with BYU-Hawaii and BYU-Idaho, was set to receive millions of dollars of COVID-19 relief from the federal government of the United States:
Allocations for Section 18004(a)(1) of the CARES Act
Howls of outrage ensued, accompanied by angry denunciations of the Church's greed and materialism and furious jeremiads against its money-hungry leaders.
However, according to the list issued by the federales, U.S. government funds were set to be given not only to BYU-Provo, BYU-Idaho, and BYU-Hawaii, but to such places as Harvard University, the California Institute of Technology (Caltech), Princeton University, Stanford University, the University of Notre Dame, the Massachusetts Institute of Technology (MIT), the University of Southern California, and Yale University. They were also to be distributed — choosing just a few specimen institutions from among the thousands on the government's list — to the Academy for Five Element Acupuncture, Centerpoint Massage & Shiatsu Therapy School & Clinic, Hillsdale Beauty College, Meadville Theological School of Lombard College, Neecee's Barber College, Phagans' School of Hair Design, the Pontifical Catholic University of Puerto Rico, Ricci's Toni & Guy Hairdressing Academy, the San Diego Culinary Institute, the Talmudic College of Florida, the Tri-State Cosmetology Institute, and the Universal Therapeutic Massage Institute.
So I confess to being puzzled as to why it was so considered so outrageous and immoral that Brigham Young University might also receive some of the money.
Are BYU's campuses not within the boundaries of the United States? Subject to American policies and laws? Are American Latter-day Saints not tax-payers? Have they been stripped of their U.S. citizenship?
I also freely admit that, as a political conservative of libertarian economic inclinations, I have doubts about the CARES Act itself, and about giving out federal money to any of these educational institutions. Perhaps it can be justified, perhaps not. Perhaps it was wise. Perhaps it was not. But I bracket such issues for now. They're not my principal concern here.
Why, if thousands of other educational institutions of widely varying kinds are to be feeding at the federal trough, should the three BYUs not do the same?
But stop the presses! It appears that some folks will need to find a new occasion for wrath and fury against the Church. Here's an excerpt from a BYU press release:
"BYU introduces plan to assist students in need: The university will not accept CARES Act funding"
BYU appreciates the support Congress has shown to institutions of higher education through the CARES Act. We are grateful for the concern that the Department of Education has for students and institutions who have been impacted by COVID-19. While funds were earmarked for BYU under the CARES Act, the university did not apply for this support, nor has it requested or received any of these funds.
BYU, like every private and public institution of higher education, has experienced and will continue to experience significant financial loss due to the COVID-19 pandemic. Our students have also been affected. However, we believe we can assist our students without the CARES Act funds.
We also are seeing the financial strain this pandemic has put on other institutions, some of which may not be able to open their doors to students again without government relief. For this reason, BYU has decided not to accept any part of the funds allocated to our university. We have notified the Department of Education of our decision so that it might reallocate resources to others.
In other words, Brigham Young University is declining to accept the federal money that it could easily have collected — which amounted to a cool $32,272,986.00 for the Provo campus alone.
Will apologies be forthcoming for the prior angry denunciations? I don't expect to see any. And I certainly don't expect that either the University or the Church will receive much actual credit for this noble and unselfish (one might call it "principled") decision. For some people, being an indignant critic of the Church of Jesus Christ of Latter-day Saints means never having to say you're sorry. They'll just move on to the next delicious outrage.