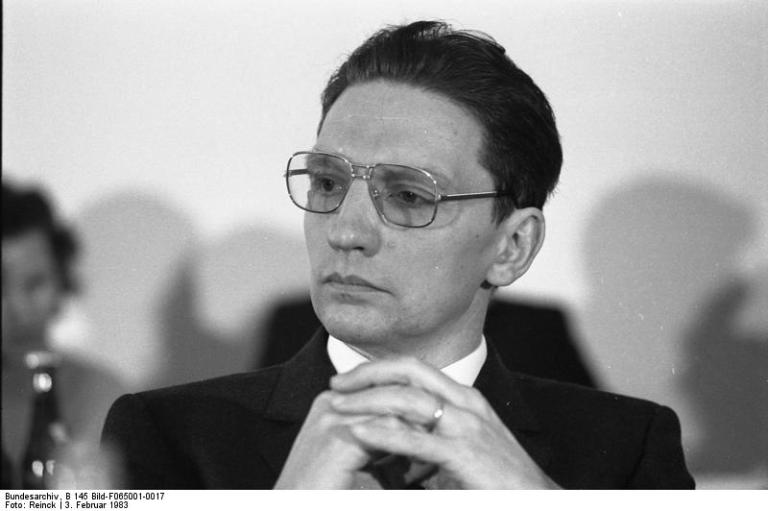 Wolfhart Pannenberg (1928-2014) was one of the most prominent German Protestant theologians of the past century. Herewith, I offer some passages extracted from Wolfhart Pannenberg, Jesus — God and Man, 2d. ed., translated by Lewis L. Wilkins and Duane A Priebe (Philadelphia: The Westminster Press, 1977):
[Werner] Elert rejected this approach, which asks why the "predicate" of divinity has been "conferred on" Jesus, by pointing out that Jesus himself placed himself on God's side in his claim to authority. . . .
Similarly to Elert, Paul Althaus says, "The authority that Jesus claims presupposes a nearness to God, a solidarity with him, that no other man has." "What Jesus does is blasphemy unless it comes from special authority. He claims this authority for himself. . . . For this reason God's forgiveness is a present event in his words of consolation in his eating with sinners." (53-54)
Pannenberg addresses what he and other German New Testament scholars have called the "antitheses" of the Sermon on the Mount:
The "but I say to you," with which Jesus goes beyond the wording of the Torah, shows the authenticity of these words by their uniqueness. However, Jesus does not only set himself set himself against the statement of another rabbi, in which case he would have to confirm his statement with Scriptural references. Rather, Jesus sets his egō against and above the authority of Moses himself, without any kind of justification. However, the authority of Moses himself, which Jesus here claims for himself, can be none other than the authority of God. Thus, through his "but I say to you," Jesus makes himself the spokesman for God himself. [Ernst] Käsemann finds the same claim, "which surpasses that of every rabbi or prophet," in the position Jesus takes toward the law about the Sabbath and the laws concerning purification. The "amen" [KJV "verily" — dcp] with which Jesus introduces his sayings is to be understood as an answer to a voice of God that speaks to him, or, in any case, as an expression of a "highest and most immediate certainty, as it is given by inspiration." (56)
[E]verything depends upon the connection between Jesus' claim and its confirmation by God. (66, summarizing the argument of pages 53-66)
If Jesus has been raised, this for a Jew can only mean that God himself has confirmed the pre-Easter activity of Jesus.
Jesus' claim to authority, through which he put himself in God's place, was, as we saw in the discussion of the antitheses in the Sermon on the Mount, blasphemous for Jewish ears. Because of this, Jesus was then also slandered by the Jews before the Roman governor as a rebel. If Jesus really has been raised, this claim has been visibly and unambiguously confirmed by the God of Israel, who was allegedly blasphemed by Jesus. This was done by Israel's God. A Jew — and for the moment we are speaking only of Jews — could certainly not take an event of this kind as one that came to be apart from the will of God. That the primitive Christian proclamation in fact understood Jesus' resurrection from the dead as the confirmation of his pre-Easter claim emerges above all in the speeches in Acts [e.g., 2:36; 3:15; 5:30, etc.], and perhaps also in the old expression that Jesus was shown to be justified in the Spirit [e.g., 1 Timothy 3:16]. (67-68, italics in the original)