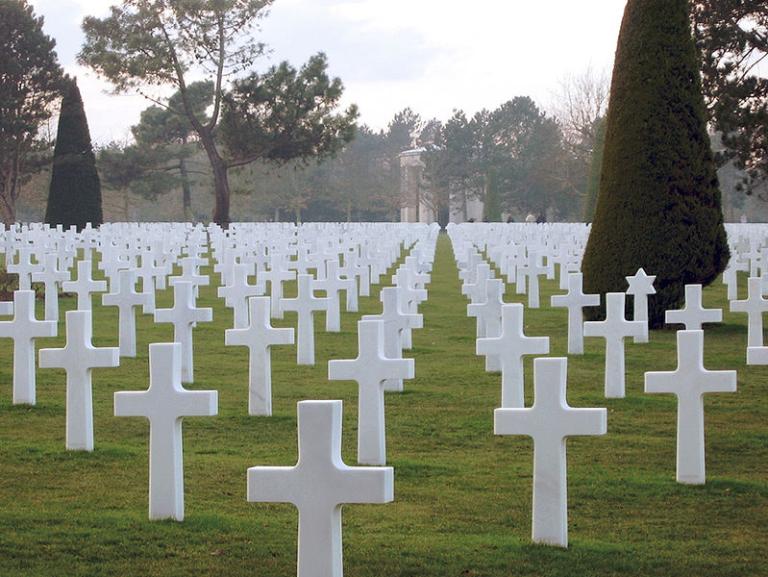 I was away from my computer much of yesterday (Thursday) and, anyway, I seldom think about what day of the week it is during these undifferentiated weeks of pandemic-induced social distancing. So I failed to note that a new installment of my bi-weekly Deseret News column went up yesterday morning:
"What do you pray for when you're at war? This Saturday marks the anniversary of the June 6, 1944, D-Day invasion. A fitting commemoration of that bloody, brutal day would be to review the prayer that President Franklin Roosevelt delivered on national radio"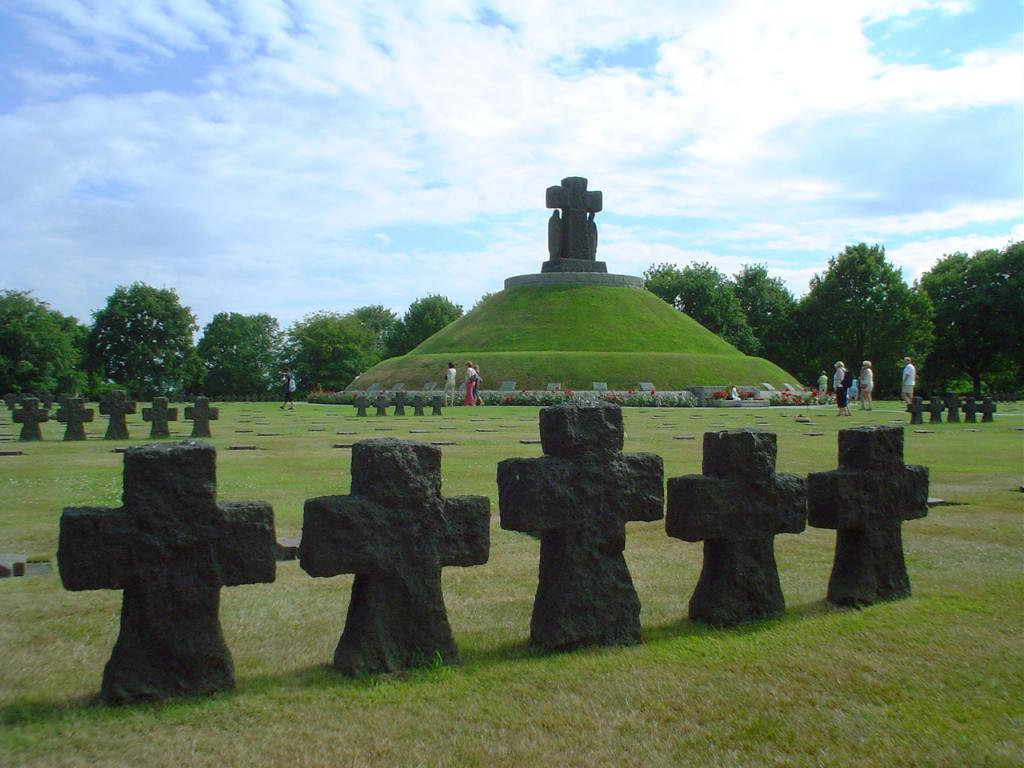 In May 2017, my wife and I made a fairly long trip to Normandy with two neighbor couples. One of the most moving points of that trip was a visit to the German military cemetery at Normandy. For that day, we had retained an English tour guide (which turned out to be one of the best decisions we could have made). At the beginning of the tour, he asked us whether, along with its American and other Allied counterparts, we would be willing to stop by the German cemetery. Some of his clients, he said, were not. We said that we were absolutely willing, and he then told us that his question had been, among other things, a diagnostic test. Our answer helped him to know how to approach the day with us. So we went to the German cemetery and, among other things, our guide pointed out the graves of young teenage conscripts, German soldiers in their mid- to late-seventies, and Polish prisoners who had been given the choice of remaining in concentration camps to die or being stationed in the seemingly peaceful French province of Normandy. (By this point in the war, the Nazi regime was desperately short of soldiers.) These men, too, were victims of Third Reich.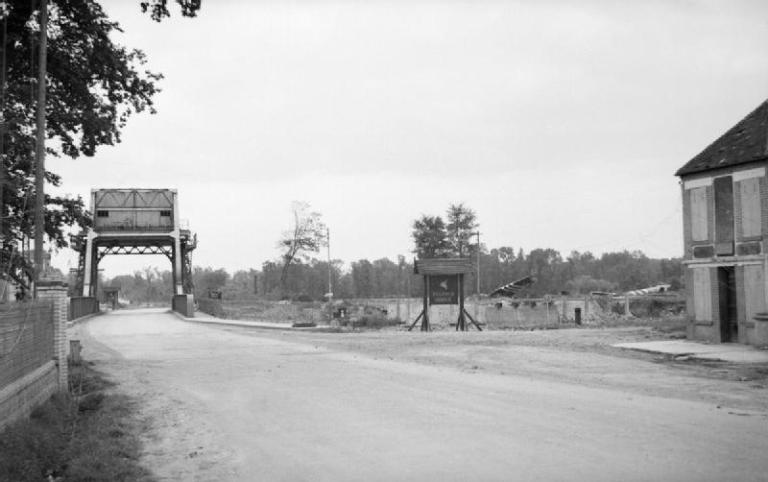 Still with D-Day in mind, I share again this little blog entry, which I posted on 22 May 2017 from Carentan, Normandy, France:
We traveled this morning to Pegasus Bridge, inland from Sword Beach, which was prominently featured in the book and the movie of The Longest Day. British forces landed in gliders very near it, disarmed the explosive charges that the Germans had placed to destroy it and render it useless to Allied troops and armor, and held it until they were reinforced.
The bridge is still there, though it has been moved away from the river and is no longer functional. (A newer bridge has replaced it.) And there's a good museum with a touching film introduced by HRH Prince Charles of Great Britain.
But the high point of our day – and a high point of this or any trip – came after I had noticed a group of very elderly gentlemen in the museum wearing black berets and laden with medals. Some were in wheelchairs; most were ambulatory. They were, it turned out, D-Day veterans from Bristol, England, all in their nineties. (One was over a hundred. One or two had actually been involved in the specific operation at Pegasus Bridge.) They had an escort, including a doctor and a nurse.
We spent a lot of time talking with them and with those who accompanied them (including especially the retired military physician, who had a lot to tell).
I have to admit that I teared up a bit at the mere sight of them. ("How can this be happening?" I asked myself at that point and a few times later. "I'm Scandinavian! We don't do emotion.")
"It's an honor," I said to one of them, shaking his hand. "Oh, rubbish!" he replied.
And, another told us, "You can get medals like these from a Cracker Jack box."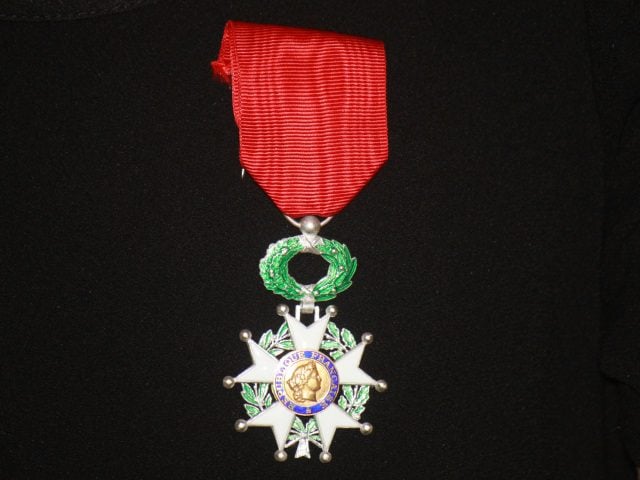 One of the men had been hesitant to come, an escort told me, since he considered himself a "D-Day Dodger." He had been en route to the beach in a landing craft early on 6 June and then, next thing he knew, was back in Portsmouth, England, unable to tell how he got there. (His craft must have been hit by a mine or a shell.) He still can't remember what happened, but he has felt himself a slacker for seven decades. He could not come, he told those who invited him. But they pointed out that, after coming back to consciousness in Portsmouth, he had, in fact, still landed in France late on the evening of D-Day itself. (How, I can't tell. I'm simply relaying what I was sketchily told.)
We spoke with one very articulate and spry 94-year-old who told us of being in a tank and suddenly finding himself unable to see. He was terrified, and prayed "O God, please don't let me be blind." Then he realized that a German shell had sheared off the top of his tank periscope. Once he replaced the part, he was good to go — and, he told us, profoundly relieved. In the chaos, he also told us, each soldier or team had enough to worry about by concentrating on their assigned tasks. They had no idea what was going on elsewhere, and no time to think about it.
We also met the man who has, for years, been the piper for these groups of veterans. He's old himself now, and no longer plays the bagpipes. (He has balance issues, he told us, and he doesn't want audiences to think that the piper is drunk. "Dignity is everything," he said.) He knew the famous piper at this scene, Bill Millin, who figures somewhat prominently in The Longest Day and very prominently in the lore associated with the landings at Sword Beach and with the holding of Pegasus Bridge. There are two sets of pipes on display, one at Pegasus Bridge and one in the United Kingdom, that have been claimed to be the ones he played on Sword and at the bridge. This fellow claims that Millin actually used three sets (one being flown in to him by the Royal Air Force a few days after the invasion), but that the primary set was lost. As follows: On D-Day Plus One, as the troops were resting after taking and holding the bridge, Millin was so happy about their achievement that "he was strutting like a peacock" and playing his pipes. The soldiers wanted to sleep, and kept telling him to "shut the hell up!" Finally, one of them jumped up, ran over to Millin, grabbed the pipes, and threw them into the river. I love the story.
It was a dazzling experience to meet and talk with these self-deprecating men. I felt — we all felt — that we were in the presence of history. And, in a way, of humble but genuine greatness.