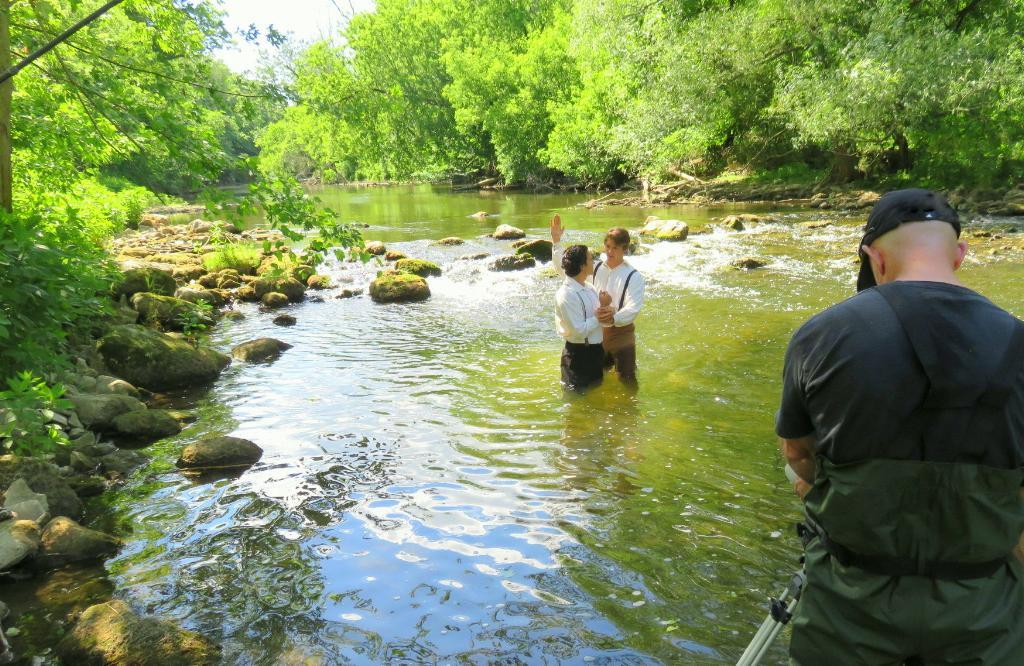 It was in June 2012 — eight years ago — while I was traveling in Israel, that I was drop-kicked (via an email from the organization's still fairly-recently appointed executive director) from the Neal A. Maxwell Institute for Religious Scholarship at Brigham Young University. The Institute, he told me, was going to make a "change in course," and I was essentially the last remaining of those who had led the organization (previously known as FARMS, or the Foundation for Ancient Research and Mormon Studies) for the previous thirty-four years. So, plainly, I had to go.
It was in order to carry on the mission that we had long pursued via FARMS and then via its successor organization, the Maxwell Institute, that a small group of us then founded the Interpreter Foundation. It was launched in early August of 2012, with no resources (not even a bank account!) but with a lot of energy and commitment and with many friends who soon joined us.
In fact, one thing that made my sudden expulsion from the Maxwell Institute — a cause to which I had devoted much of my time and energy, at considerable cost to my own personal academic agenda — at least somewhat less painful was the support that I received from many, many friends. I can't count how many emails and personal notes I received, including some from people whom virtually everybody reading this blog entry would recognize. Here is one of those notes that I came across just now, while searching for something else:
I just wanted to say hi, and I have read all the blather concerning what has happened. I love you like a brother…..brother…… I have read everything you have written that I can get my hands on, and have used extensive materials for my You Tube videos, and writings, etc. I am deeply sorry for the way the issue was handled, based on what little I understand. If there is anything I can do, I am here for you Dan. In my own opinion, you and the original group of FARMS Boys (I say that respectfully, not in any way disparaging) ou[gh]t to start another group and this time remain independent. I had a chat with you years ago when you informed us at one of the FAIR conferences and told you then to remain independent, and you said it was desired, but impossible. Perhaps this is a huge hidden blessing in disguise for you to do just that?
Anyway, thoughts and prayers are with you…..head up, because….. seriously……… what the critics say is irrelevant, and you need not heed them……..
Best to you and the family,
Kerry A. Shirts
I'm grateful for loyal friends during a difficult time, and always.
Posted from Garden City, Utah