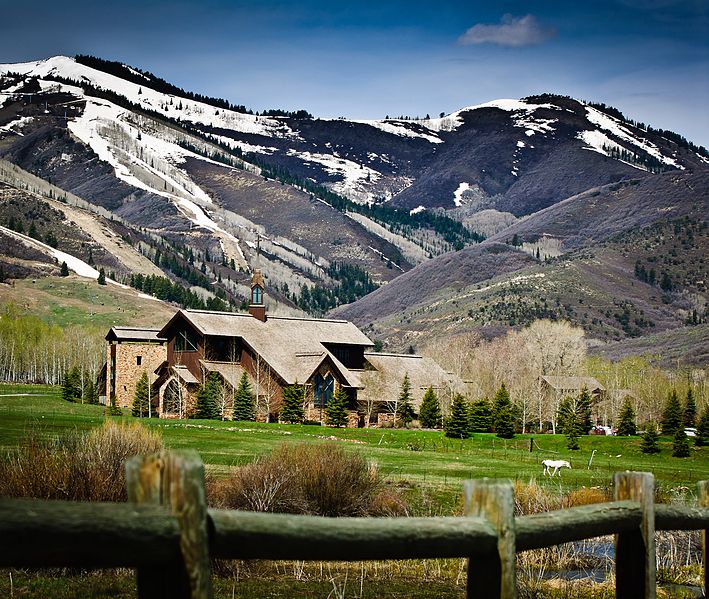 In case you missed this news, here's a brief write-up from the Interpreter Foundation: "New Study Finds Some Polynesians Carry DNA of Ancient Native Americans"
***
And here's a response to a gross misrepresentation that is still remarkably — and shamefully — common in some circles:
"What Does Richard Bushman Believe About the Book of Mormon?"
***
I've sometimes had occasion on this blog to quote the explanation of his method as a detective that Sherlock Holmes once gave to Dr. Watson: "First," Holmes said, "you eliminate the impossible. And, then, whatever's left — however improbable — must be the truth."
It seems quite simple, reminiscent of Michelangelo's supposed explanation of his technique as a sculptor: You take a block of marble, cut away everything that doesn't belong, and the statue is what's left over.
Easy peasy!
Obviously, though, it's not easy.
And it's perhaps especially difficult with philosophical and theological issues for which The Right Answer may never be unambiguously clear, this side of the veil. Much depends, for example, on one's prior assumptions about what is possible and what is impossible. A commenter on one of my blog entries the other day, for instance, explained that it's much more likely that Paul was suffering from a hallucination brought on by temporal lobe epilepsy along the road to Damascus than that he actually saw the resurrected Christ. Well, that's reasonable — on the assumption that resurrected beings flatly don't exist, while temporal lobe epilepsy definitely does.
William Lane Craig is fond of recounting an experience that he had while debating an unbeliever (possibly at the University of California at Irvine) about the resurrection of Christ. This unbelieving professor had written a doctoral dissertation on the New Testament data regarding the Christian resurrection claim — which, in Craig's version of it, I recently outlined here, here, and here — and, at least according to Craig, really couldn't dispute the four propositions upon which Craig's argument rests.
So he created an alternative explanation that would also account for all four of Craig's points:
It seems that Jesus had a previously unknown identical twin brother, who was raised separately. When Jesus was crucified, this twin brother came to Jerusalem. He stole the body of Jesus from the tomb and then "appeared" to the disciples, convincing them that he was Jesus, risen from the dead.
I know. Rather ridiculous. Obviously and rather desperately ad hoc.
But it's all a matter of prior assumptions. If you really think that Dr. Craig's four points are unassailable but you're convinced that resurrection is impossible (perhaps because you're certain that there is no God), the extraordinarily unlikely identical-twin scenario is still far more likely than the notion that Jesus actually rose from the dead — the possibility of which is, per assumption, precisely zero.
"First," Holmes said, "you eliminate the impossible. And, then, whatever's left — however improbable — must be the truth."
Posted from Park City, Utah