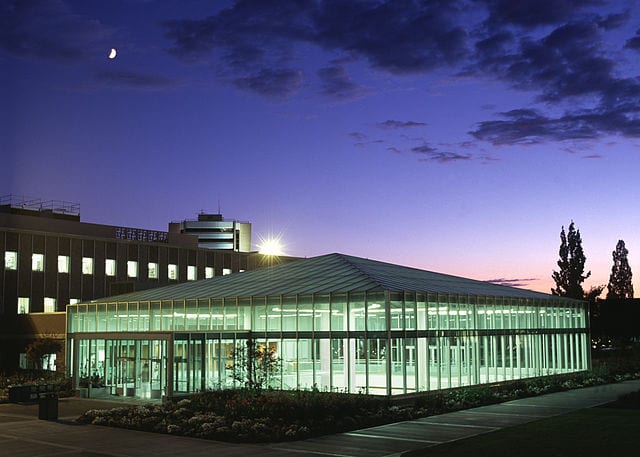 Brigham Young University has just announced the naming of a new university librarian. He is Rick Anderson, and he will be officially coming to campus on 1 September 2020 from his current position as associate dean for Collections & Scholarly Communication in the J. Willard Marriott Library at the University of Utah. BYU's previous chief librarian, Jennifer Paustenbaugh, died in November of 2019.
"Rick Anderson named university librarian at BYU"
I'm pleased to point out that, among his many other achievements and contributions, Rick Anderson has published three articles in Interpreter: A Journal of Latter-day Saint Faith and Scholarship:
Rick Anderson, "Mormonism and Intellectual Freedom," Interpreter: A Journal of Latter-day Saint Faith and Scholarship 10 (2014): 161-173
Abstract: To many outside the Church of Jesus Christ of Latter-day Saints (and to some of its members), the Church's teachings and practices appear not only socially and experientially constraining, but intellectually restrictive as well, given its centralized system of doctrinal boundary maintenance and its history of sometimes sanctioning members who publicly dissent from its teachings. Do these practices amount to a constraint of intellectual freedom? This essay argues that they do not, and offers several possible explanations for the commonly-asserted position that they do.
Rick Anderson, "Mormonism, Materialism, and Politics: Six Things We Must Understand in Order to Survive as Latter-day Saints," Interpreter: A Journal of Latter-day Saint Faith and Scholarship 21 (2016): 239-248
Abstract: We are called as Latter-day Saints to be a force for good in the world in every way possible, which necessarily includes active and positive engagement with political and social issues. At the same time, it is essential to our spiritual survival that we never allow ourselves to forget the radical difference between the philosophies of men — no matter how superficially harmonious some of these may seem with particular principles of the gospel or with some aspects of traditional Mormon culture — and the teachings of the prophets. In a world that constantly entices us with messages designed to lure us away from the eternal truths of the restored gospel and into the embrace of philosophies that are partially and contingently true at best and actively destructive at worst, we must exercise constant vigilance. This essay suggests and discusses six propositions that, if understood and embraced, should help us maintain that vigilance.
Rick Anderson, "Addressing Prickly Issues," Interpreter: A Journal of Latter-day Saint Faith and Scholarship 23 (2017): 253-261
Review of A Reason for Faith: Navigating LDS Doctrine & Church History, ed. Laura Harris Hales. Salt Lake City: Deseret Book; Provo, UT: BYU Religious Studies Center, 2016. 264 pp. $24.99.
Abstract: This collection of essays conveniently assembles faithful and rigorous treatments of difficult questions related to LDS history and doctrine. While two or three of the essays are sufficiently flawed to give cause for concern and while some of its arguments have been expressed differently in earlier publications, overall this book can be confidently recommended to interested and doctrinally mature Latter-day Saints.
***
Interpreter Radio Show — June 21, 2020
The 21 June 2020 iteration of the Interpreter Radio Show, shorn of commercial and other interruptions, has now been archived and made available (at no charge) online. The discussants for this episode were Bruce Webster and Kris Frederickson. During their first hour, they had a roundtable conversation on the upcoming Come, Follow Me Book of Mormon lesson #29, which is focused on Alma 36-38. This was followed in the second hour by a discussion of the Church's recent collaboration with the NAACP and a conversation about religious freedoms.